Turkey should support Iran's territorial integrity, MHP head says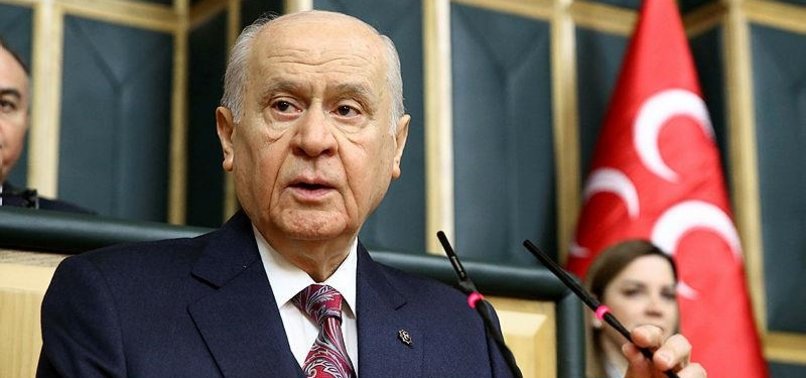 The leader of the Turkish opposition Nationalist Movement Party (MHP) said Tuesday that Turkey should show clear support for Iran's political unity and territorial integrity.
At his party's parliamentary group meeting on Tuesday, Devlet Bahçeli slammed the U.S. and Israel for supporting the recent anti-government protests in Iran.
Bahçeli said such matters are Iran's internal affairs.
"Turkey should support Iran's political unity and territorial integrity," said Bahçeli.
Bahçeli also called on Tehran to pay attention to the democratic demands of its citizens.
On Dec. 28, thousands took to the streets in Iran's northeastern cities of Mashhad and Kashmar to protest rising inflation, unemployment, and perceived government mismanagement.
The protests later seemed to turn into anti-regime rallies, spreading to the Tehran, Kermanshah, Sanandaj, Zanjan, Ahvaz, and Arak provinces.
More than 20 people were killed in the demonstrations, including at least one police officer, while more than 1,000 others were detained by authorities.
Bahçeli said that the demonstrations in Iran were the continuation of the Arab Spring of the early 2010s, "which caused bloodshed in Northern Africa and the Middle East."
"I especially wanted it to be known by everyone that the Arab Spring, which was a chaotic process, would have come to Anatolia phase by phase, and to demolish the Turkish state step by step," warned Bahçeli.
"But the Turkish nation pushed back all the conspiracies, confounded all the games, and repelled all the attacks, showing resistance at the cost of its life."