MHP won't nominate candidate for presidential election, chairman says
TURKEY
Compiled from news agencies
Published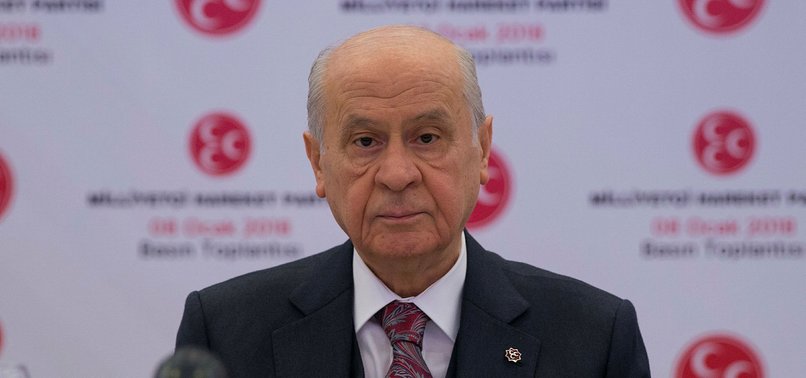 Opposition Nationalist Movement Party (MHP) will not nominate a candidate for the 2019 presidential election and will support Recep Tayyip Erdoğan, party's chairman Devlet Bahçeli said Monday.
Speaking to reporters in the capital Ankara, Bahçeli said that his party has been loyal to the "Yenikapı spirit" since Aug. 7 and continues to support it.
The term Yenikapı spirit was coined at a mass rally held following the Gülenist Terror Group (FETÖ)-led coup attempt in 2016. It aimed to unify all political parties regardless of their ideology following the coup attempt to protect democracy.
"The MHP will act in line with Yenikapı spirit and support Recep Tayyip Erdoğan in the presidential election," Bahçeli said.
The opposition chairman noted that his party would take part in the parliamentary elections either in an alliance or by itself.
He highlighted that acting in line with the Justice and Development Party (AK Party) will benefit Turkey, amid chaos throughout the region.
The MHP supported the constitutional reform referendum, which involved switching from a parliamentary system to a presidential one.