Turkish police arrest 32 FETO suspects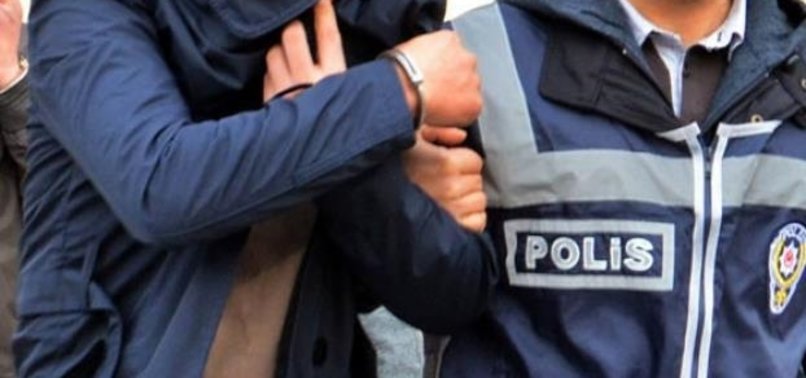 Turkish police arrested at least 32 people on Friday for suspected links to the Fetullah Terrorist Organization (FETO), the group behind the 2016 defeated coup, according to a security official.
Based in the Central Anatolian province of Konya, the operation was conducted in 27 provinces, and 22 suspects were arrested by anti-smuggling and organized crime teams for alleged affiliation with the military unit of the organization, said the official, who asked not to be named due to restrictions on speaking to the media.
During the Karaman leg of the operation, five female suspects were detained for allegedly aiding and abetting the organization. The anti-terror police arrested Ayse C., Ayse A., Emine M., Filiz U., and Kubra S. in this central province, just south of Konya.
Pinar K., another female suspect, was arrested in the southern Antalya province.
Separately, four other suspects, identified by the initials H.B., N.B., V.C. and S.C. were caught with fake IDs in Antalya by anti-smuggling and organized crime teams as part of the probe into the terrorist organization.
Konya Chief Public Prosecutor's Office on Thursday issued arrest warrants for 70 people, 40 of whom were caught and detained the same day during simultaneous operations.
Operations are underway to arrest the remaining eight suspects, the source added.
FETO and its U.S.-based leader Fetullah Gulen orchestrated the defeated coup on July 15, 2016, which left 250 people martyred and nearly 2,200 injured.
Ankara also accuses FETO of being behind a long-running campaign to overthrow the state through the infiltration of Turkish institutions, particularly the military, police, and judiciary.