Erdoğan aide hails African stance on Palestine issue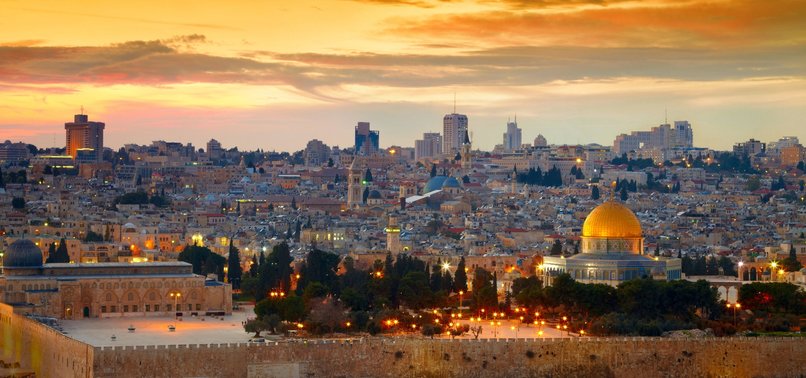 A top aide to Turkish president has praised Africa's stance on the Palestine-Israel conflict, saying it is "beyond short-term political and economic interests".
In a column titled "Connecting with Africa in a multipolar world" for Daily Sabah newspaper Saturday, Ibrahim Kalin said: "The overall African perspective on the Palestinian question demonstrates that African nations follow regional and global issues with a clear sense of justice and conscience beyond short-term political and economic interest."
The column was published after President Recep Tayyip Erdoğan's four-day Africa tour, which included Sudan, Chad and Tunisia.
Kalin, who is also Erdoğan's spokesman, said African countries played an "extremely positive role" during the recent vote at the United Nations General Assembly on Jerusalem by rejecting the U.S.'s unilateral decision to declare the contested city as Israel's capital.
Praising the social, economic and geographic diversity of the continent, Kalin said "no single blanket model of partnership" can make the best of its richness.
"Engaging Africa requires a multileveled approach in a multipolar world. It is with this principle in mind that Turkey has been seeking to connect with Africa over the last decade," he said.
He also said Africa deserves to be treated as an equal partner on the world stage.
In his article, Kalin emphasized Erdoğan's visits to 24 African countries over the last several years and two Turkey-Africa summits.
He added that Turkey had increased its number of embassies in Africa from 12 to 39 (to be 41 in 2018) and increased its trade fivefold-sixfold over the last decade.
Kalin said Erdoğan's Africa tour, a first at the presidential level from Turkey to these countries, focused on improving bilateral political and economic relations and saw the signing of several dozen agreements in various fields.
Mentioning the works of the Turkish Cooperation and Coordination Agency (TIKA) in Sudan, including the restoration of two mosques and a port building on the island, he said a big agricultural initiative in Sudan is among major projects of Turkey.
He also said that investment opportunities, economic relations, Jerusalem issue, and Qatar-Gulf relations were among the topics discussed during Erdoğan's Chad and Tunisia visits.