Turkey, Russia complete signing of S-400 agreement
TURKEY
Agencies and A News
Published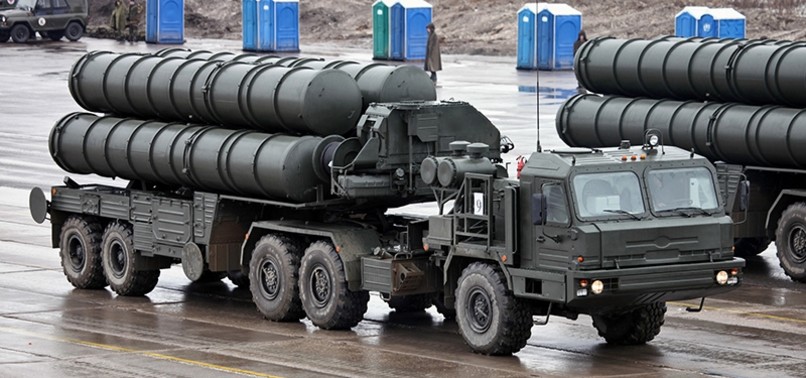 Turkey will buy two S-400 surface-to-air missile batteries from Russia under an accord signed on Friday, with the first delivery planned for the first quarter of 2020.
Turkey officially signed the $2.5 billion agreement with Russia on Friday for the purchase of S-400 missile defense systems.
Turkey agreed to buy the S-400's — Russia's most advanced long-range anti-aircraft missile system — in September.
With an aim to address its growing defense needs, Turkey decided to purchase the S-400 missile defense system from Russia. Turkey will be the first NATO member country to purchase the system. For this reason, it has faced criticism from other member states claiming that Turkey is moving away from NATO.
Pointing out the wide gap between rhetoric and reality, Turkey stressed that the decision to buy the defense system from Russia is not politically motivated but should be considered as an effort to meet the defense needs of the country. Officials from Ankara have said that Turkey first attempted to purchase a defense system from NATO member states, but never had its demands addressed. Upon the criticism from allies, NATO Secretary-General Jens Stoltenberg ended speculations on Sep. 19, when he said member states had the sovereign right to make decisions regarding their military purchases.
With the purchase of the S-400s, Ankara aims to build Turkey's first long-range air and anti-missile defense system to guard against threats in the region.
Moreover, Turkey seeks to build its own missile defense systems as the deal also involves the transfer of technology and know-how. The S-400 system, which was introduced in 2007, is the new generation of Russian missile systems, and so far Russia has only sold them to China and India.