Over 30M foreigners visit Turkey in Jan-Nov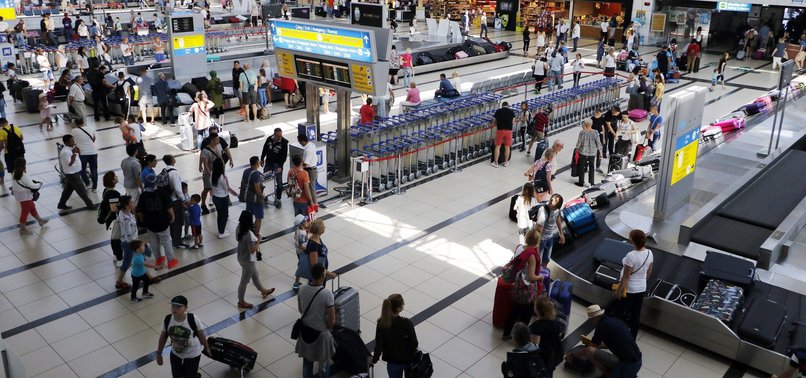 Turkey attracted 30.7 million foreign visitors in the first 11 months of 2017, the Culture and Tourism Ministry announced on Friday.
The ministry said that the figure rose over a quarter -- 27.7 percent -- on a yearly basis, compared to 24 million in January-November 2016.
Istanbul, Turkey's largest city by population and one of its top tourist draws, attracted the highest number of visitors with 9.8 million in the 11-month period.
The resort city of Antalya, located on the Mediterranean coast, was the number two attraction among cities with passport gates, with around 9.4 million foreign visitors.
Russia nationals made up the largest group of visitors, with 15.3 percent -- some 4.6 million -- over the same period, followed by Germans (11.2 percent) and Iranians (7.5 percent).
The biggest month for visits was July with around 5.1 million, followed by August with 4.6 million.
Official data also showed that most visitors arrived by air, with 22.4 million travelers, while 7.6 million came by rail and around 750,000 visitors by boat.
The figures showed a gradual recovery after the resumption of tourist flights from Russia and amid waning terror attacks. Some 25.3 million foreigners entered the country in 2016, versus 36.2 million in 2015.
Separately, the Turkish Hotel Association (TUROB) on Friday announced a 60.3 percent hotel occupancy rate in the first 11 months of the year, up from 51.1 percent in the same period of 2016.
Turkey was the country with the highest year-on-year rise in its hotel occupancy rate in this period, 18.1 percent, according to TUROB data.