Turkey denies US embassy's 'assurance' remark
TURKEY
Agencies and A News
Published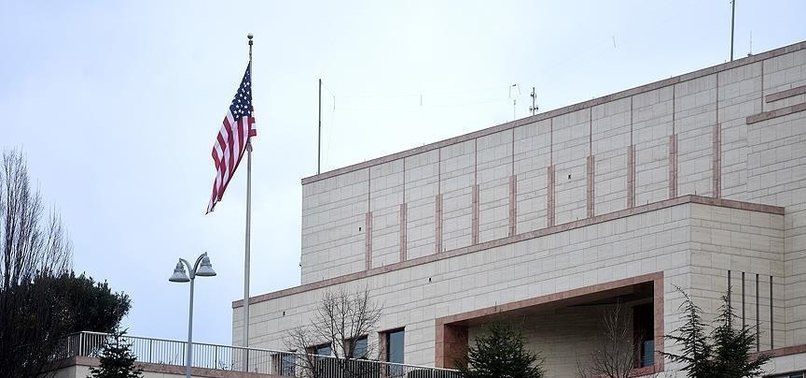 Turkey on Thursday welcomed a U.S. decision to lift restrictions on visa services but refuted claims no other U.S. consulate employees in Turkey would be investigated for "performing their official duties."
In a reciprocal move, Turkey also lifted restrictions on visa services for American citizens, according to the Turkish mission in the U.S.
The State Department released a statement earlier in the day that indicated visa services in Turkey had been fully restored.
The U.S. claimed the decision came after Turkey reassured officials that local employees would not be subjected to additional scrutiny.
The Turkish Embassy in Washington rejected those assertions and said Ankara did not provide any assurance related to the ongoing judicial process in Turkey.
"We find it wrong to misinform the Turkish and the American public by claiming that the U.S. received assurances from Turkey," the mission said.
It also voiced concerns about legal cases in the U.S. involving Turkish citizens.
"We will continue to engage with our American counterparts to seek a satisfactory resolution of these cases," it added.
The visa row was sparked Oct. 8, when the U.S. Embassy in Ankara announced the suspension of non-immigrant visa services for Turkish nationals.
That followed the arrest of Metin Topuz -- a U.S. consulate employee who was arrested for alleged ties to the Fetullah Terrorist Organization (FETO. The group is accused of being behind the July 15, 2016, defeated coup in Turkey.
Topuz has been linked to more than 120 FETO suspects, including police chiefs, over a protracted period, according to the Istanbul Chief Public Prosecutor's Office.
Ankara responded to the U.S. move in October with similar actions.
FETO and its U.S.-based leader, Fetullah Gulen, are also suspected of being behind a long-running campaign to overthrow the Turkish state through the infiltration of Turkish institutions, particularly the military, police and judiciary.
The terror group has a considerable presence outside Turkey, including private educational institutions that investigators have found serve as a revenue stream for the terror group.