US recognition of Jerusalem similar to illegal KRG poll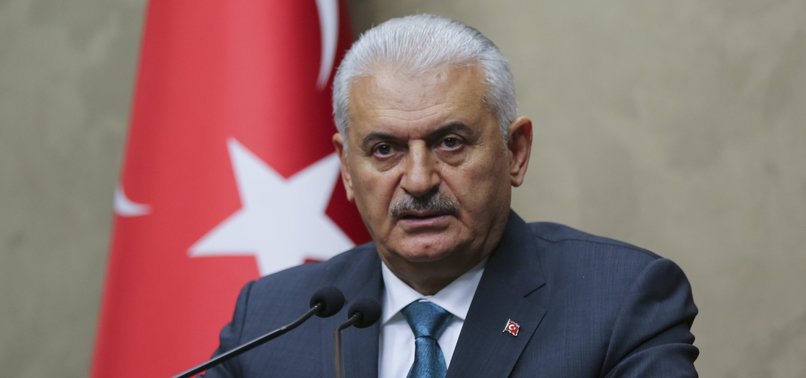 Turkey's prime minister on Thursday compared the controversial U.S. decision to recognize Jerusalem as Israel's capital to September's illegitimate referendum by the northern Iraqi Kurdish Regional Government (KRG).
The U.S. move "is similar to the KRG decision to announce a referendum," Binali Yildirim told reporters on his plane while returning home from South Korea.
The illegitimate referendum drew international condemnation and led to the resignation of Masoud Barzani, who was KRG president when the poll was announced.
Emphasizing Jerusalem's sacred status for three major religions -- Islam, Christianity and Judaism -- Yildirim warned against the consequences of changing the status quo of the contested city, saying it was like pulling the pin out of a grenade.
"No matter how you look at it, this is a grave idea. Realizing it means drawing the Middle East, the region into a huge calamity," Yildirim said.
Trump announced his decision on Wednesday despite widespread international opposition to formally recognize Jerusalem as Israel's capital.
Jerusalem remains at the core of the Israel-Palestine conflict, with Palestinians hoping that East Jerusalem -- now occupied by Israel -- might eventually serve as the capital of a future Palestinian state.
Ahead of his election last year, Trump repeatedly promised to relocate the U.S. Embassy from Tel Aviv to Jerusalem.
Turkey will host an extraordinary meeting of the Organization of the Islamic Cooperation on Dec. 13 to discuss the U.S. move.