U.S. Jerusalem move dubbed 'highly destructive bomb'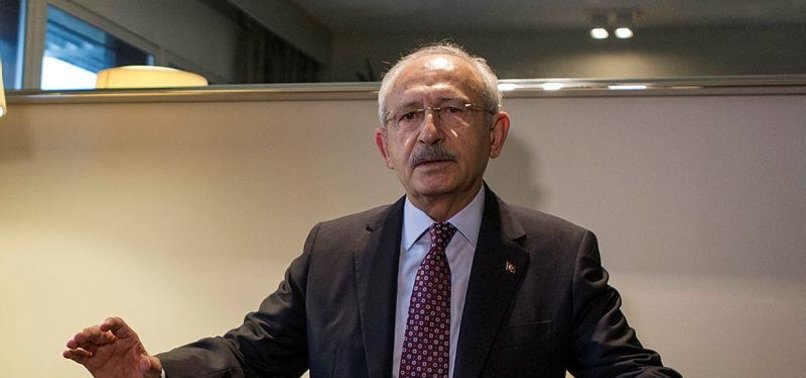 U.S. President Donald Trump's recognition of Jerusalem as Israeli capital is a "highly destructive" bomb dropped in the Middle East, said Turkey's main opposition party leader.

Leader of Republican People's Party (CHP) Kemal Kılıçdaroğlu, who is in London for various meetings, told a group of reporters that Trump's move will block peace efforts in the region.

"Why are you dropping a bomb in the middle of the problem instead of bringing a solution to stop bloodshed and tears in the Middle East?"
He said the solution to Palestine issue is "crucially important" to bring peace in the Middle East.

Kılıçdaroğlu called on Islamic world and Israel to evaluate the situation "carefully" and "calmly".

"Palestine's independence and sovereignty must be accepted by all. Everyone should show necessary efforts on the issue of two-state solution."

Palestine is primarily Turkey's issue, he said. "Our youngsters were laid to rest in Palestinian soil," he said, referring to thousands of Turkish martyrs who lost their lives during the World War I.

Jerusalem remains at the core of the Israel-Palestine conflict, with Palestinians hoping that East Jerusalem -- now occupied by Israel -- might serve as the capital of a future Palestinian state.

Ahead of his election last year, Trump had repeatedly promised to relocate the U.S. Embassy to Jerusalem.

As part of his visit, the CHP leader also met British Labour Party leader Jeremy Corbyn on Thursday at the House of Commons.

The two leaders exchanged views on human rights, minorities and Cyprus issue, according to CHP sources.

Kılıçdaroğlu briefed Corbyn about how the Greek Cypriots left the table in Cyprus talks.

The leaders also spoke about Brexit during the meeting in which Corbyn said a new referendum on Brexit is not on the agenda.

Kılıçdaroğlu invited Corbyn to Turkey during the meeting that took around one hour.