Erdoğan to speak to Pope and western leaders over Trump's Jerusalem decision
TURKEY
Compiled from news agencies
Published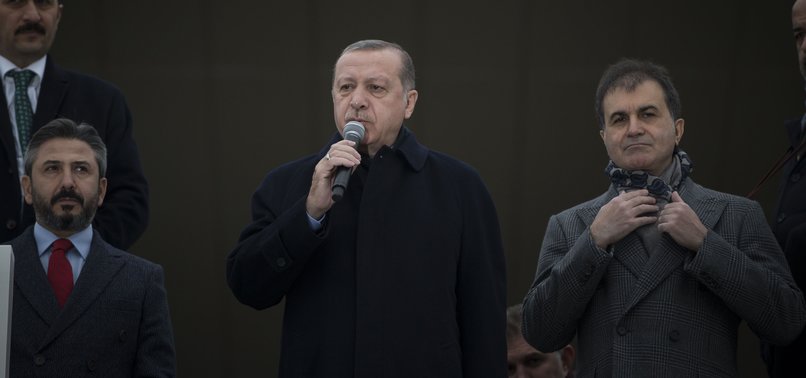 President Recep Tayyip Erdoğan said Thursday that he will talk to Pope Francis and leaders of Russia, France, Germany, the U.K. and Spain regarding U.S. President Donald Trump's decision on Jerusalem, reiterating that the move to change the status of the holy city also concerned Christians.
Addressing his supporters at the Esenboğa airport in Ankara prior to his historic visit to Greece, Erdoğan warned that Trump's remarks on Jerusalem aimed at fueling conflict, not achieving regional peace, adding that being powerful does not equate to being right.
"There have been no other countries other than the U.S. and Israel that have disregarded the 1980 U.N. decision regarding Jerusalem."
Erdoğan also reiterated that a summit of the Organization of Islamic Cooperation (OIC) will be held in Istanbul next week to display joint action over Jerusalem.
Trump recognized the holy city of Jerusalem as Israel's capital Wednesday, prompting a universal diplomatic backlash amid fears of widespread tension in the Middle East.
America's leader appeared further isolated, as allies and foes alike denounced his decision and Palestinians questioned whether their right of statehood, as part of a peace deal brokered by Washington, was still possible.
Jerusalem remains at the core of the Israel-Palestine conflict, with Palestinians hoping that East Jerusalem -- now occupied by Israel -- might eventually serve as the capital of a future Palestinian state.