Turkish forces kill 3 PKK terrorists in eastern Turkey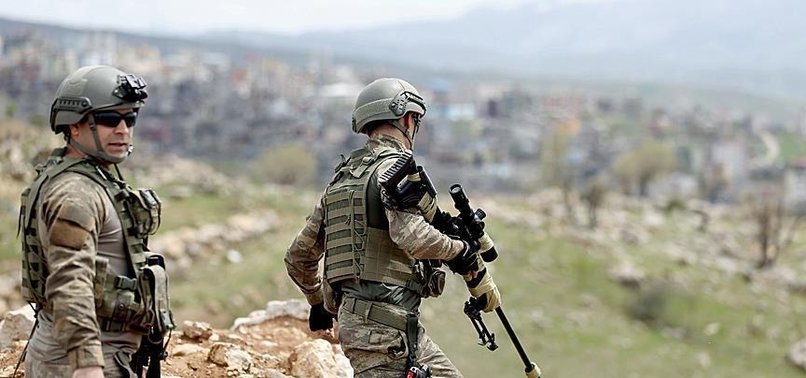 Turkish security forces killed at least three PKK terrorists in eastern Van province, Governor's Office said in a statement Thursday.
According to the statement, the terrorists were detected and killed in an air-backed anti-terrorism operation at a village in Gurpinar district Wednesday by Gendarme Command.
One machine gun, M-16 infantry rifle, sniper rifle, Kalashnikov and numerous hand grenades were seized during the operation.
More than 1,200 people, including security personnel and civilians, lost their lives since the PKK resumed its armed campaign against Turkey in July 2015.