Friday prayers across Turkey protest Israeli restrictions on entry to al-Aqsa mosque
TURKEY
Agencies and A News
Published
Turkish people protested Israeli authorities across Turkey after Friday pray for limiting entry to Al-Aqsa mosque.
A number of non-governmental organizations in Turkey held protest new Israeli restrictions on Palestinians' entry to Al-Aqsa mosque, Islam's third holiest site.
Israeli restrictions were condemned across Turkey, particularly in Istanbul and Ankara, after Friday prayers.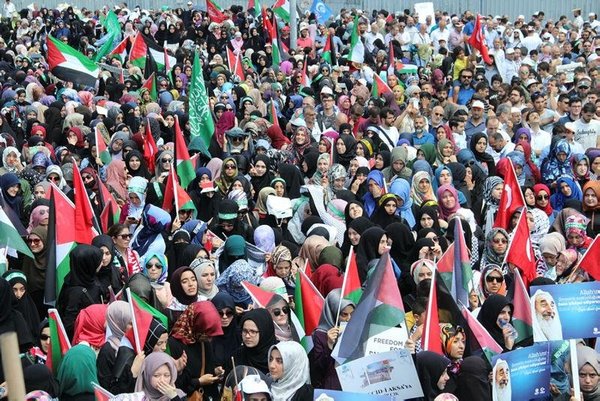 * Al-Aqsa protest at Beyazıt Mosque in Istanbul
Turkish citizens on Friday condemned Israel for restricting Palestinians' entry to Jerusalem's Al-Aqsa Mosque and held rallies in solidarity with Muslim worshippers.
The Anatolia Youth Association (AGD) held several protests after Friday prayers in various provinces and city centers, including in the southeastern Diyarbakır province, Aegean İzmir province, northern Trabzon province, and Mediterranean Antalya province.
The AGD and Humanitarian Aid Foundation (IHH) also held gatherings at Ankara's Hacıbayram Mosque.
Demonstrations are expected to continue in solidarity with Palestinians throughout Turkey over the weekend.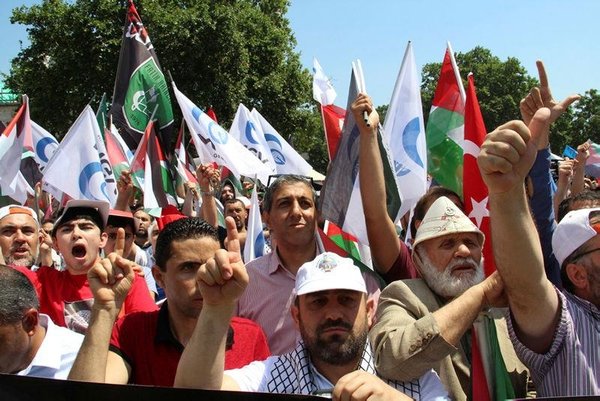 *Turkish citizens held protest after Friday pray across Turkey for Israeli restirictions on entry to al-Aqsa mosque
Israeli authorities closed the Al-Aqsa compound and canceled weekly Friday prayers for the first time in nearly five decades, following a shootout last week that killed three Palestinians and two Israeli policemen near the holy site in East Jerusalem.



* Turkish protesters shake Palestinian flags to support
The new security measures have led to a wave of anger among Palestinians, who called for the immediate removal of the metal detectors.
Israel has defended the controversial moves, claiming they were no different from security measures at other holy sites around the world.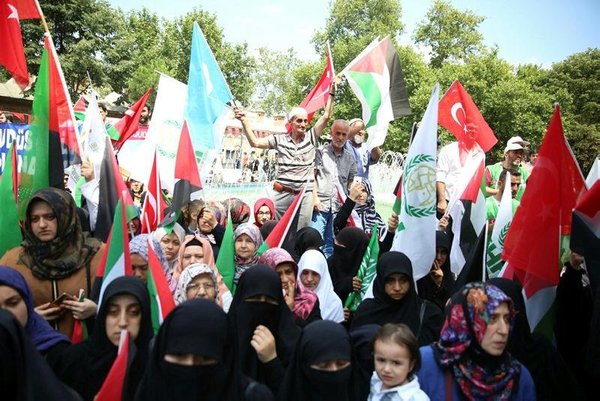 * People in Bursa gathered for protesting Israeli illegal activities in East Jerusalem.
Israel occupied East Jerusalem during the 1967 Middle East War. It later annexed the city in 1980, claiming all of Jerusalem as the Jewish state's "eternal" capital -- a move never recognized by the international community.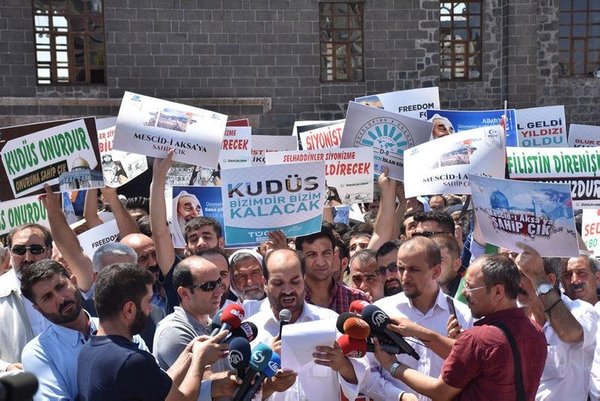 * A press conference in Diyarbakır after al-Aqsa protest
Sacred to Muslims, Jews, and Christians, Jerusalem is home to the Al-Aqsa Mosque, which for Muslims represents the world's third holiest site after the holy cities of Mecca and Medina.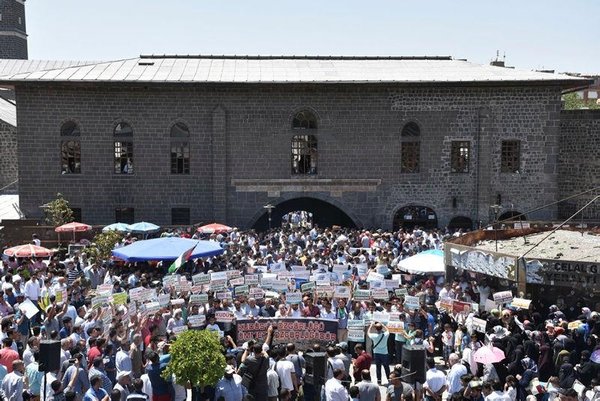 * Thousands of people in Diyarbakır condemned Israel because of ban on Palestinians worshiping at al-Aqsa mosque.