13 Turkish soldiers killed in dramatic helicopter crash in the southeast
Thirteen military personnel died after after a Turkish military helicopter crashed in southeastern Şırnak province after being tangled in high tension power lines shortly after take off late Wednesday, the military said.
The helicopter crashed in Şenoba district near the border with Iraq.
The military statement noted that AS 532 Cougar-type helicopter carrying 13 personnel got tangled in high tension power lines on Wednesday evening and investigation is still ongoing regarding the accident.

Defense Minister Fikri Işık headed to Şırnak province following the accident.
Şırnak Governorate released a statement regarding the incident, saying that the helicopter got tangled in power lines only three minutes after take off, noting that the accident took place at around 7:40 PM local time.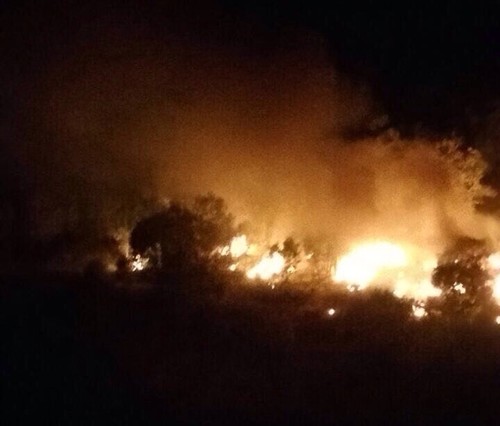 The image circulating on social media shows the fire that the crashing helicopter caused
Search and rescue units have reportedly been dispatched to the area.