Walker scores 29 to lead Celtics past Mavericks 116-106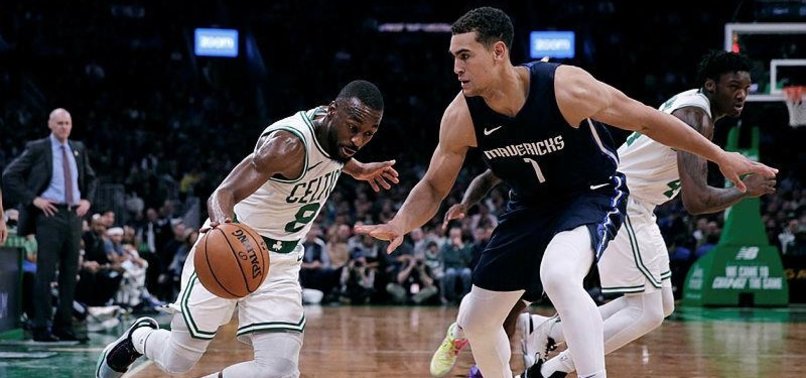 Kemba Walker sank eight 3-pointers and scored 24 of his 29 points in the second half to lead the host Boston Celtics past the Dallas Mavericks 116-106 on Monday night.
Kemba Walker made a trio of key 3-pointers in the fourth quarter and finished with 29 points, Jaylen Brown added 25 points and 11 rebounds, and Boston beat the Dallas Mavericks 116-106 Monday night in the Celtics' first game since Gordon Hayward had surgery on his broken left hand.
Marcus Smart scored 17 points, Daniel Theis chipped in with 11 and Brad Wanamaker had 10 for Boston, which won its eighth straight game since a season-opening loss at Philadelphia.
Jayson Tatum shot 1 for 18 from the field and scored only five points for the Celtics.
Luka Doncic led the Mavericks (6-4) with 34 points, nine assists and six rebounds. Kristaps Porzingis scored just four points on 1-of-11 shooting.
The Celtics released a statement during the opening quarter that said Hayward had surgery Monday to repair a fracture in his non-shooting hand. He was injured during their previous game in San Antonio when he collided with LaMarcus Aldridge as the Spurs' big man set a screen.