Galatasaray draw goalless with Fenerbahçe in Istanbul derby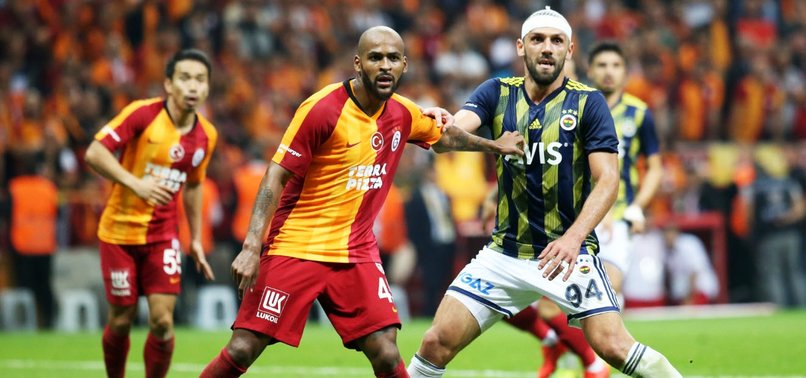 Reigning champions Galatasaray drew goalless with Fenerbahçe in an Istanbul derby on Saturday of Turkey's top-tier football league.
The match ended 0-0 in the Super Lig match at Galatasaray's Turk Telekom Stadium.
The latest draw leaves Galatasaray without a single win in its last 10 matches against Fenerbahçe in Turkey's top football league.
In those matches, Fenerbahçe won three games over Galatasaray and drew seven.
Galatasaray had been looking for a home victory against archrivals Fenerbahçe for five years, as the Lions last toppled the Yellow Canaries back in 2014.
Tonight's showdown was the 11th derby match at Galatasaray's home ground, Turk Telekom Stadium, which opened in 2011.
Since 2011, Fenerbahçe earned three wins over Galatasaray at Turk Telekom Stadium. Meanwhile Galatasaray had four victories against Fenerbahçe on their opponents' grounds.
In the first six weeks of the new season, Fenerbahçe has scored 11 points while Galatasaray earned 9.
Tonight the derby rivals met for the 390th time in 110 years of play.
In those games, Fenerbahçe beat Galatasaray 146 times and were defeated 123 times.
The Yellow Canaries scored 535 goals against Galatasaray, while the Lions scored 485 goals against Fenerbahçe.
In Turkish Super League, Fenerbahçe won 50 matches against Galatasaray while the Lions won 33 matches against the Yellow Canaries.