Turkey's Büşra Işıldar wins gold in European boxing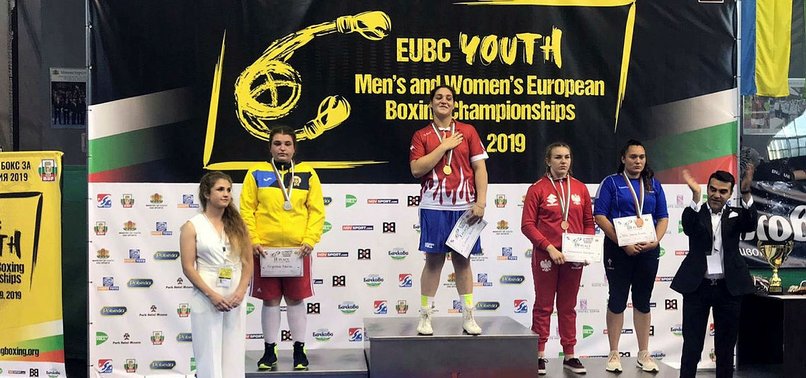 Turkey's Büşra Işıldar won a gold medal in the 2019 EUBC Youth European Boxing Championships on Tuesday.
In the tournament held in Bulgarian capital Sofia, Işıldar beat Ukrainian Maria Kryvonis in women's +81kg category to claim the gold.
Turkey won 1 gold, 2 silver and 1 bronze medals in the championships that ended on Tuesday.
Turkey's Sena Erdoğan in women's 75kg and Elanur Sağıt in women's 81kg category claimed silver medals, while Mehmet Aydemir won a bronze medal in men's 64kg category.