French star Ribery moves to Fiorentina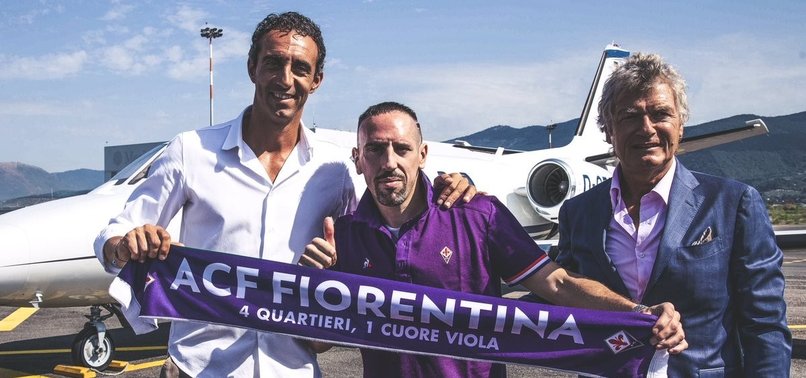 Italian football club Fiorentina announced Wednesday the signing of free agent French star Franck Ribery.
''ACF Fiorentina are delighted to announce the signing of Franck Ribery,'' the Serie A club said in a statement.
The club said Ribery will be unveiled at the Fiorentina's home Stadio Artemio Franchi on Thursday.
French international departed Bundesliga giants Bayern Munich at the end of the last season after he played 12 seasons for the German club.
He won nine German Bundesliga titles, six German cups in addition to the UEFA Champions League title in 2013 with Bayern Munich.
The 36-year-old winger produced 124 goals and made 182 assists in 425 games for the Bundesliga team.
Before joining Bayern Munich, Ribery played for the French teams Boulogne, Ales, Brest, Metz, Marseille and the Turkish club Galatasaray during his career.
Ribery made 81 appearances for the French national team and scored 16 goals for his country.
He was a part of the France squad during the 2006 FIFA World Cup in Germany as this team was the World Cup runners-up. Italy lifted the World Cup after they defeated France 5-3 on penalties in the final.