Turkey to face Iceland in EURO 2020 qualifiers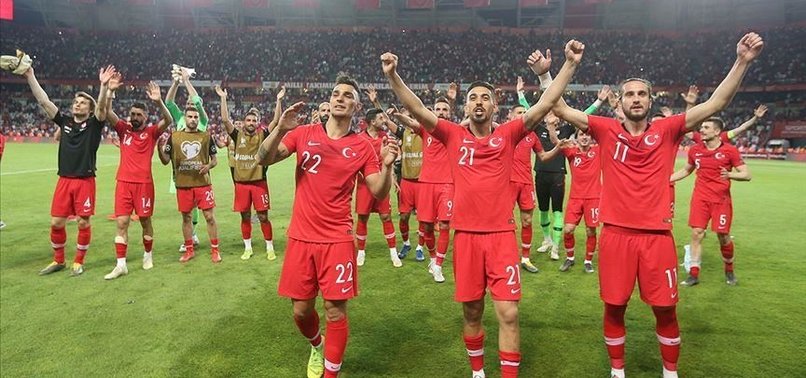 Turkey will face Iceland in the UEFA Euro 2020 qualifiers on Tuesday.
At Laugardalsvollur Stadium in Iceland, the game will kick off at 1945GMT.
Turkey leads Group H with 9 points while Iceland is at the third spot with 6 points.
Turkish national football team arrived in Keflavík International Airport on Sunday night. The Icelander officials kept the footballers in the airport about three hours at passport check station and rigorously searched their personal belongings.
Turkey issued a diplomatic note for Iceland to condemn the ill-treatment of Turkish footballers at the airport.
Other matches in Group H
The matches in the Group H will continue with the games between Andorra and France, as well as Albania facing Moldova on Tuesday.
On Saturday, Turkey defeated the defending world champions France for the first time in its history 2-0 to lead Group H in Euro 2020 qualifiers.
Turkey leads Group H with 9 points in 3 matches, scoring 8 unanswered goals in total.
In other group matches, Turkish team also defeated Albania 2-0, and beat Moldova 4-0.