Fenerbahçe beat Efes 73-56 in finals series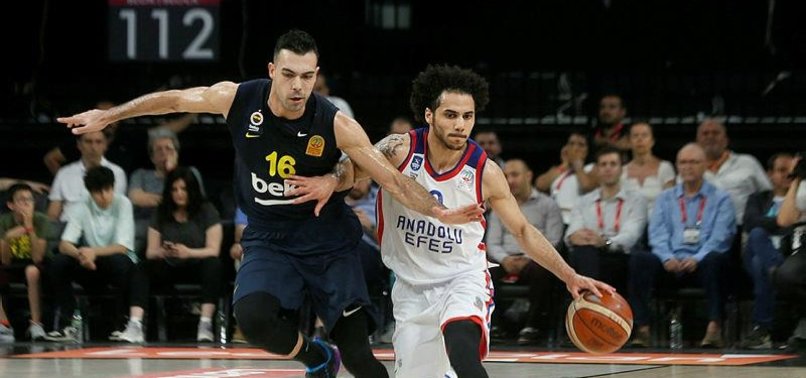 Fenerbahçe Beko defeated Anadolu Efes 73-56 on Sunday afternoon in the first match of the Turkish Basketball League finals series.
Fenerbahçe now lead the playoff finals series 1-0 against Anadolu Efes.
The first game of the series was held at 17.00 (1400GMT) at Sinan Erdem Sport Complex in Istanbul.
A big third quarter by Fenerbahçe Beko (20-4) sealed the faith of the game, as the 'Yellow Canaries' cruised to an easy victory in the away match.
Ali Muhammed (Bobby Dixon) scored 22 points for Fenerbahçe, while Melih Mahmutoğlu chipped in with 17 points.
The first team to have four wins will grasp the Turkish basketball league title.
Fenerbahçe Beko which qualified semi-finals after beating Türk Telekom with 2-1 in first round, then eliminated TOFAŞ with 3-0 series win in the semi-finals.
Fenerbahçe Beko and Anadolu Efes faced each other for the 8th time this season.
The two teams faced each other three times in Turkish Airlines EuroLeague, two times in Turkish Basketball League and one each Turkish Cup and Presidency Cup in this season
Both teams now won four matches against each other this season.