Ajax continues to marvel in UCL, knocks out Juventus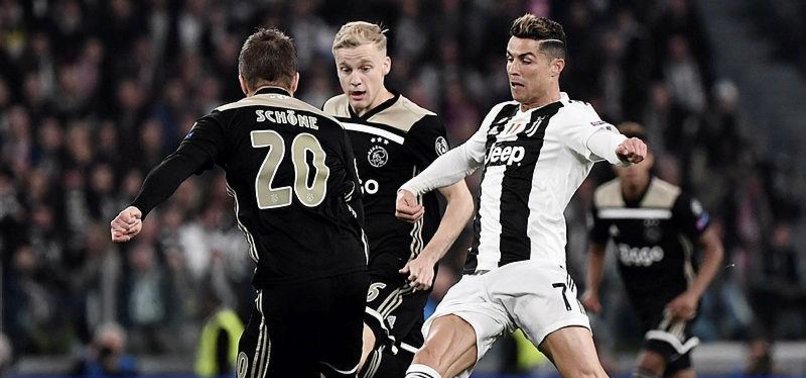 After their stunning display against holders Real Madrid, Ajax continued to marvel the football world in the Champions League, knocking out Juventus and Cristiano Ronaldo to reach semi-finals.
The second-leg in Turin on Tuesday night saw a resilient Ajax side, going down 0-1 in the 28th minute to a Cristiano Ronaldo goal, but did not quit.
Ajax's Van de Beek equalized the match at 1-1 and the overall score at 2-2, giving his team hope.
In the 67th minute, young defender De Ligt sent Ajax fans jubilant as they took a commanding 3-2 aggregate lead.
In the other match of the evening, Spanish giants Barcelona defeated Manchester United 3-0 (4-0 on aggregate) to reach Champions League semi-finals.
Superstar Lionel Messi scored a brace, Brazilian Philippe Coutinho added one as they cruise past United at Camp Nou.