New York Knicks waive FETO-linked basketball player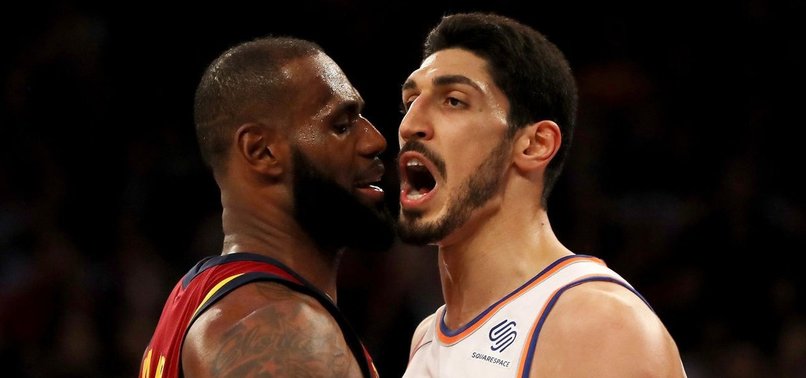 The New York Knicks have waived Enes Kanter and Wesley Matthews, allowing them to sign with other teams for a playoff run. The Knicks were unable to find a trade before Thursday's deadline for Kanter, their former starting center who had fallen out of the rotation altogether with New York having the worst record in the league and focusing on its younger players.
The New York Knicks released FETO-linked basketball player Enes Kanter from the team after the trade deadline on Thursday passed.
The team issued a waiver for Kanter, and one of his representatives told The New York Post they were working on a "separation" deal in which the team would work on a buyout with the player.
While he will continue on the Knick's payroll for the remainder of his contract, Kanter agreed with the Knicks' management to stay at home and not travel with the team to their game against the Detroit Pistons, according to the Post.
Last month, the Istanbul Chief Public Prosecutor's Office's Terror and Organized Crime Bureau prepared an extradition request along with a red notice for Kanter on the charge of "being a member of an armed terror organization".
After the July 2016 defeated coup attempt, Kanter wrote on social media that he was openly supporting Fetullah Gulen -- the U.S.-based leader of the Fetullah Terrorist Organization (FETO), which orchestrated the defeated coup of July 2016 which left 250 people martyred and nearly 2,200 injured.
In December 2017, a Turkish prosecutor accused the basketball player of insulting President Recep Tayyip Erdogan in Twitter posts in May and June 2016 and demanded he be sentenced to a prison term of up to four years and eight months.
The Chief Public Prosecutor's Office prepared an indictment after Erdogan's lawyer filed a complaint against Kanter.