Infantino set for re-election as only FIFA presidential candidate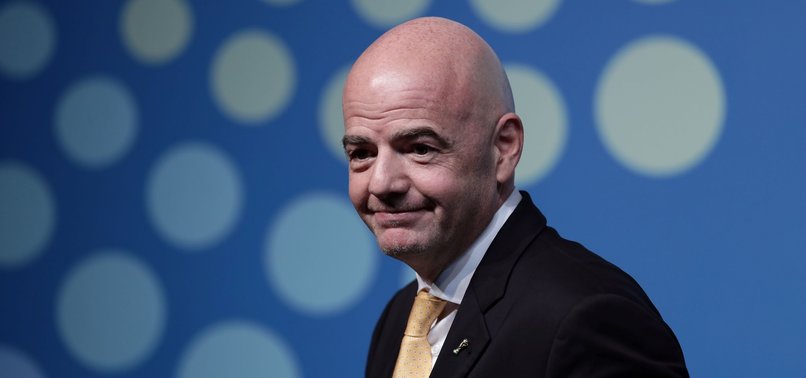 World soccer body FIFA has received just one candidate for its presidential election in June: that of incumbent Gianni Infantino, it said on Wednesday. "Following the call for election issued by the FIFA Council on 10 June 2018, FIFA's member associations have proposed, in due time and form, the following candidate for the presidential election to take place at the 69th FIFA Congress in Paris on 5 June 2019: Mr Gianni Infantino," it said in a statement.
Gianni Infantino is set to secure a fresh four-year term as FIFA president with no other candidates standing for election later this year.
Only the 48-year-old Swiss Infantino had received the required letters of nomination by the deadline of late Tuesday according to FIFA on Wednesday.
Infantino must still pass eligibility and integrity checks ahead of the ballot at the FIFA congress in Paris on June 5.
He was first elected in February 2016 to complete the term of disgraced former president Joseph Blatter.
Infantino has received public backing from several of the 211 FIFA member federations though Europe has offered resistance.
UEFA has been especially critical of Infantino aiming to press ahead with accepting a 25-billion dollar offer from yet to be identified investors for a revamped Club World Cup and a global Nations League. The sum allegedly includes the sale of all major FIFA rights.
The 2026 World Cup in the United States, Canada and Mexico has also been expanded from 32 to 48 teams during his reign so far.