February 5: Birthday of famous football players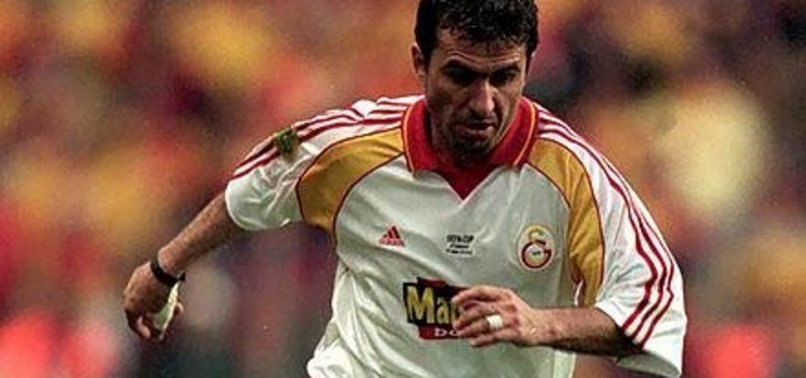 The date February 5 has a special meaning for world's football followers, as some of the past and present football greats share the same birthday.
Highlighting the list, actively playing football legend Cristiano Ronaldo (34) was born in Funchal, Portugal.
Cristiano Ronaldo -- who is currently playing for Italian powerhouse Juventus -- has had his share of glory throughout his career, including staggering goal scoring records and many silverware in his cabinet.
Ronaldo's birthday was celebrated by his club Juventus as well, the 'Bianconeri' official webpage headlined "Happy Birthday Ronaldo" by including the superstar's previous year achievements.
Ronaldo lately helped his team won the Italian Super Cup in victory over Milan with a score of 1-0. Cristiano scored the only goal to win his first piece of silverware for the club.
The Portuguese superstar, dubbed as one of the greatest players to ever play the game, is the only player to win the UEFA Champions League five times, adding to his many domestic and international success.
Another football great who was born in February 5 is Gheorge Hagi, known as the greatest player ever from Romania.
The brilliant left-footed attacking midfielder had his share of glory in the 1980s and 1990s with major clubs like Real Madrid and Barcelona, and is celebrating his 54th birthday.
Hagi -- Turkish giants Galatasaray legend -- was the instrumental piece in the club's then-UEFA Cup victory in the year 2000. He also helped his team won the Super Cup the same year against Real Madrid with a 3-2 victory.
Hagi is currently the manager of Romanian club Vitorul Constanța where his son, 20-year-old Ianis Hagi also plays. The Romanian great scored 35 goals in 124 appearances for his country.
Marking another Feb.5-born in the star-laden list is Brazilian phenomenon Neymar Jr.
Neymar, currently playing for Paris Saint-Germain, is currently celebrating his 27th birthday. He has done many for the domestic clubs and Brazil national squad.
Neymar scored 136 goals in 223 games for Santos, before being transferred to Barcelona, where he scored 105 goals in 186 games.
Currently injured, Neymar contributed with 48 goals in 53 games to PSG so far.
Another country-legend that was born on Feb.5 is Netherlands' Giovanni van Bronckhorst, 44, is a football veteran as he played for his country for 106 times.
Generally played as left back, van Bronckhorst played for Scottish club Glasgow Rangers, England's Arsenal, Spanish giants Barcelona and Dutch club Feyenoord.
He won the UEFA Champions League title in 2006 when he was a Barcelona player.
In addition to this title, van Bronckhorst helped Arsenal to win the English Premier League title in 2002.
During his football career, van Bronckhorst produced 50 goals and 55 assists in his 490 club appearances in total.
Separately he made final in the 2010 FIFA World Cup held in South Africa, where Spain beat Netherlands 1-0 to win the World Cup trophy.
Another football star born in February 5 is Argentine forward Carlos Tevez.
Currently playing for Argentina's world famous club Boca Juniors, Tevez, 35, previously played for English arch-rivals Manchester United and Manchester City, Italian giants Juventus, England's West Ham United while he was in Europe.
Tevez helped Manchester United to win Champions League in 2008. He won three Premier League titles, two back-to-back with Manchester United in 2008 and 2009 and one with Manchester City in 2012.
In 2014 and 2015, Juventus won the Italian top tier Serie A titles as Tevez contributed to Juve's domestic success.
Boca Juniors captain Tevez totally tallied 197 goals in 475 club appearances.
In addition to these football stars, Lokomotiv Moscow's Croatian defender Vedran Corluka, former Besiktas midfielder Portuguese Manuel Fernandes, Inter Milan's Dutch center back Stefan de Vrij and Real Sociedad's Belgian winger Adnan Januzaj were born on Feb. 5.