Turkish Cup quarters and semis draw made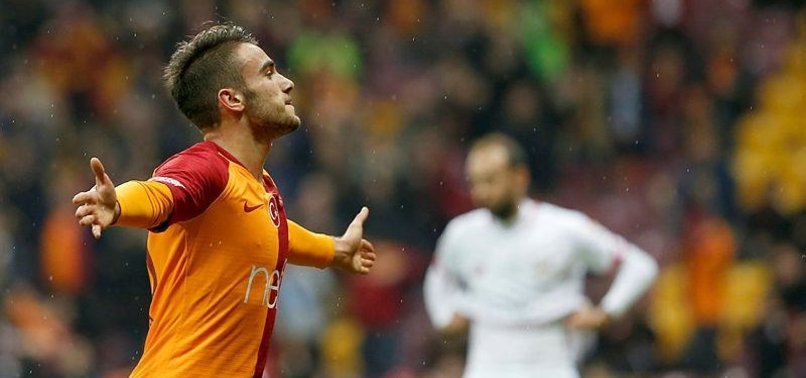 Turkish Cup quarterfinals and semifinals draw ceremony was held in Istanbul on Wednesday.
In the Turkish Cup quarterfinal football matches, Galatasaray will face Hatayspor, Trabzonspor will play against Ümraniyespor while Hatayspor will face Evkur Yeni Malatyaspor and Akhisarspor will play against Kasımpaşa.
Galatasaray eliminated Boluspor on a 5-1 aggregate (1-0, 4-1).
Ümraniyespor eliminated Fenerbahçe on a 2-0 aggregate (1-0, 1-0).
Trabzonspor eliminated Balıkesirspor on a 5-2 aggregate (3-1, 2-1).
Hatayspor eliminated Başakşehir on a 4-2 aggregate (0-1, 4-1).
Yeni Malatyaspor eliminated Bodrumspor on a 5-3 aggregate (3-2, 2-1).
Göztepe eliminated Antalyaspor on a 6-3 aggreate (3-3, 3-0).
Akhisarpor eliminated Kayserispor on a 2-1 aggregate (0-0, 2-1).
Kasımpaşa eliminated Alanyaspor on a 1-0 aggregate (0-0, 1-0).
The first leg of quarterfinal matches will be held on Feb. 5,6,7 while the second leg matches will be played Feb. 26, 27 and 28.
The first leg of semifinals will be played April 2,3,4 and the second leg will be held April 23,24,25.
The final will be played in Sivas on May 16.
The quarterfinal pairings are as follows:
Trabzonspor - Ümraniyespor
Akhisarspor - Kasımpaşa
Galatasaray - Hatayspor
Evkur Yeni Malatyaspor - Göztepe
The semifinal matches are as follows:

Trabzonspor - Ümraniyespor / Akhisarspor - Kasımpaşa
Galatasaray - Hatayspor / Evkur Yeni Malatyaspor - Göztepe