Andy Murray says Australian Open could be his last tournament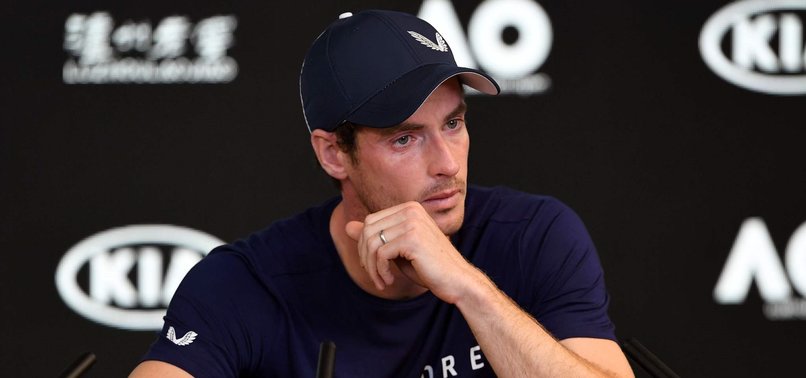 Former world number one Andy Murray, who has been struggling with a hip injury, says the Australian Open could be his last tournament, though he would like to make it to Wimbledon.
Struggling to hold back his emotions at a press conference in Melbourne on Friday, the 31-year-old Scot briefly left after the first question to regain his composure.
"[I'm] not feeling good," he said. "Obviously I've been struggling for a long time. I've been in a lot of pain for what's been probably about 20 months now.
"I've pretty much done everything that I could to try and get my hip feeling better and it hasn't helped loads."
He said that though he could still "play to a level" it wasn't "a level that I'm happy playing at.
"But it's not just that - the pain is too much really. I don't want to continue playing that way. I've tried pretty much everything to get it right and that hasn't worked."
Asked whether the Australian Open, which begins on Monday, could be his last tournament, he replied: "I think there's a chance of that for sure, because I'm not sure I'm able to play through the pain for another four or five months."
He said he told his team in December that he needed an "end point."
"I said to my team I think I can kind of get through this to Wimbledon, that's where I'd like to stop playing ... but I'm also not certain I'm able to do that."
He also admitted that everyday tasks such as putting shoes and socks on were "a struggle."
The three-time grand slam champion, who has been an Australian Open finalist five times, was operated on a year ago but has struggled with his return, missing most of the last season.
On Thursday he won just two out of 12 games in a practice match with world number one Novak Djokovic.
Fellow tennis players past and present expressed their sadness at the news.
"Absolute legend," former world number one Andy Roddick tweeted. "Short list of best tacticians in history. Unreal results in a brutal era ...... Nothing but respect here. I hope he can finish strong and healthy."
"Andy, just watched your conference. Please don't stop trying. Keep fighting. I can imagine your pain and sadness. I hope you can overcome this," world number five Juan del Potro tweeted.
"You deserve to retire on your own terms, whenever that happens. We love you Andy Murray and we want to see you happy and doing well."