LaVine, Bulls hold off Hawks, 97-85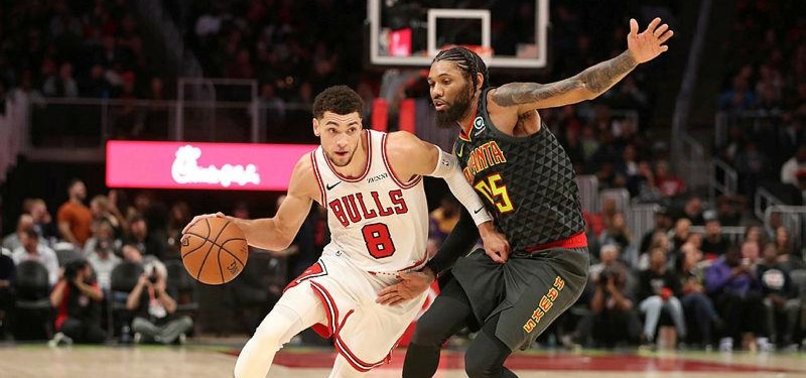 Zach LaVine scored 27 points, and Jabari Parker came off the bench to score 18 to help the visiting Chicago Bulls beat the Atlanta Hawks 97-85 on Saturday.
LaVine was 9-for-19 from the floor, and his step-back jumper with 1:35 remaining was the final nail in Atlanta's comeback hopes. LaVine then sealed the outcome with a rebound of a missed shot on Atlanta's next possession and hit three free throws the rest of the way.
LaVine was 8-for-10 from the free-throw line, had a team-high 11 rebounds and added three assists, which offset his game-high nine turnovers. Parker played 34 minutes and added eight rebounds, three assists and two blocks despite missing the morning shootaround with an upper respiratory illness.
Chicago also got a season-high 13 points from Ryan Arcidiacono and 12 from former Hawk Justin Holiday. Rookie center Wendell Carter Jr. had 10 points and 10 rebounds in his return home to Atlanta, posting his first career double-double.
The Bulls have won two of their last three games and have won five straight against Atlanta. Atlanta saw its two-game winning streak come to an end.
Taurean Prince led Atlanta with 16 points and added five rebounds, three assists and two steals. Trae Young scored 13 points but was 0-for-6 on 3-pointers.
Dewayne Dedmon, in his second game back from a left ankle injury, had 13 points and 13 rebounds. He had 15 double-doubles a year ago. Veteran Vince Carter scored 12.
The Hawks used an 11-0 run to take an eight-point lead late in the second quarter and held a 44-41 advantage at the half. But the Bulls grabbed the momentum in the third quarter and outscored the Hawks 26-19.
Atlanta got within two, 69-67, with 10:57 remaining in the game, but Chicago went on an 11-3 run to up its lead to double digits at 80-70. The Hawks got within two again, 80-78, but the Bulls then went on a 14-7 run culminating in LaVine's jumper.