Germany coach Joachim Loew rules out Mesut Özil return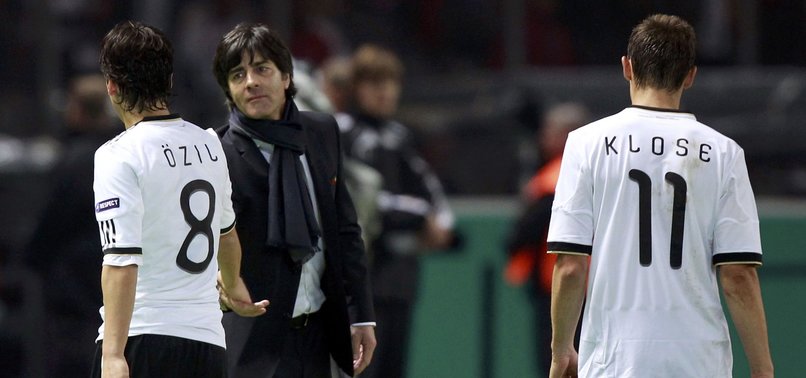 Joachim Low, the head coach of the German national football team, said Wednesday he did not expect Turkish-German footballer Mesut Ozil to return to the national team. "Mesut Ozil has clearly announced his retirement and closed the door himself. A comeback is not an issue," Low told Sport Bild journal. In July, Ozil quitted the national team, citing racial discrimination.
Germany coach Joachim Loew has ruled out Mesut Özil's return to the national team following the player's retirement from international soccer.
Loew says Özil "clearly resigned so it's not an issue."
Özil, who made 92 appearances for Germany, quit the national team in July following the furor over his photo with Turkish President Recep Tayyip Erdoğan and accused the German soccer federation, its president, fans and media of racism against people with Turkish roots.
The Arsenal midfielder said he felt he was being made a scapegoat for Germany's embarrassing World Cup exit. However, he appeared to keep the door open to a return when he said he would never play for the team "as long as I have this feeling of racism and a lack of respect."
Loew previously said Özil had not informed him of his intention to retire and that he tried several times to reach him by telephone but without success.
Loew says "Mesut decided to go another way."