Nike picks Colin Kaepernick for new 'Just do it' ad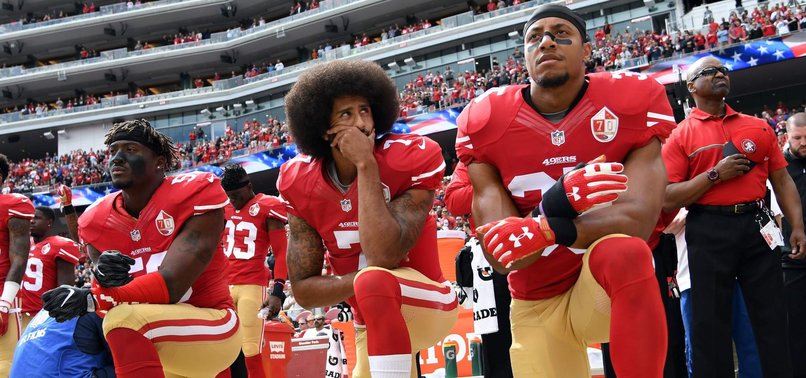 Former U.S. National Football League (NFL) player Colin Kaepernick, who staged silent protests against racial injustice, has become the new face of American sportswear giant Nike's latest "Just Do it" advertisement campaign.
"Believe in something, even if it means sacrificing everything. #JustDoIt," Kaepernick, 30, posted on Twitter along with a close-up black and white photo of his face Monday.
During the 2016 season, the San Francisco 49ers quarterback began kneeling during the national anthem to protest social inequality, racism and police brutality against minorities.
He was soon joined by several teammates and other players that year and by hundreds across the league in 2017.
Earlier this year, the American football league announced that it would impose fines on teams should their players choose to kneel in protest during the national anthem, which has become a divisive issue.
Meanwhile, some people took to Twitter to protest Nike's decision to pick Kaepernick. Twitter user @Jamierodr10, who describes herself as a "Proud Female Army Retiree, Trump supporter!" shared a video showing a pair of Nike shoes on fire.
"Americans everywhere are burning their Nike gear in protest! Picking Karpernick over our Police was a extremely bad move for them! #BackTheBlue #boycottNike," she posted.