Daniel Ricciardo wins for Red Bull in China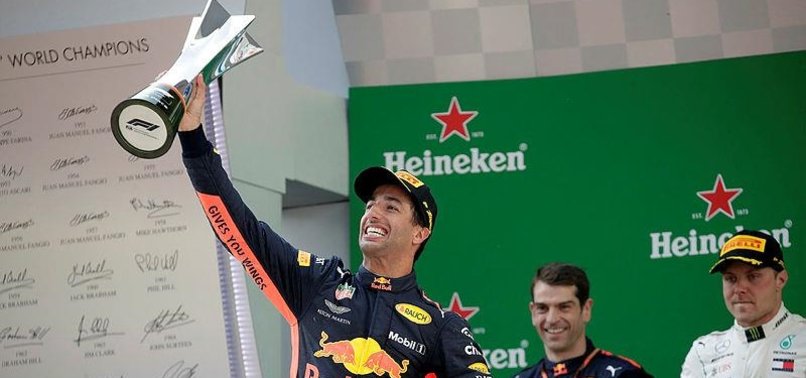 Daniel Ricciardo won the Formula 1 Chinese Grand Prix on Sunday for Red Bull Racing Tag Heuer team.
In a chaotic race that first saw Ferrari's Sebastian Vettel take the lead, then Mercedes' Valtteri Bottas and later Ricciardo who eventually stormed his way to the finish line.
Max Verstappen and Daniel Ricciardo started in the fifth and sixth position respectively for Red Bull, right behind the Mercedes of Valtteri Bottas and Lewis Hamilton.
Toro Rosso's Pierre Gasly crashed into his teammate Brendon Hartley, allowing both Verstappen and Ricciardo a chance.
Ricciardo also had the fastest lap of the race with 1:35.785, it was his first ever in the Chinese Grand Prix victory.
After the race, Vettel continued to lead the total driver standings with 54 points, Lewis Hamilton came second with 45 points, Bottas comes at third place with 40 points.
For team standings, Mercedes was at first place with 85 points, Ferrari came in second with 84 points and Red Bull improved to third place with 55 points.