'Roma counting on Cengiz Under to help beat Liverpool'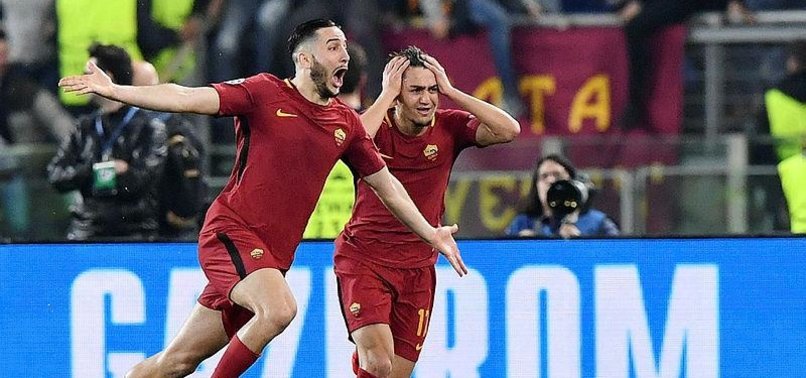 Playing for Roma football club, Turkey's Cengiz Ünder will be a key player against Liverpool in the upcoming UEFA Champions League semifinal, said Roma's sports director on Friday.
Real Madrid will play Bayern Munich, while Liverpool will take on Roma in the UEFA Champions League semifinals, Ünder the draw today in the Swiss city of Nyon.
After the draw, Ramon Rodriguez Verdejo, widely known as Monchi, who was instrumental in bringing Ünder to Roma, told Anadolu Agency: "For us, Cengiz will have to be important. Now he recovered from his injury and he has already been important with his assist in the game against Barcelona, and we hope he will continue working very well with us."
Ünder, a 20-year-old midfielder who used to play for Turkish Super Lig runners-up Medipol Basaksehir, has scored six goals in 23 appearances with Roma since joining the club this season.
About the Liverpool games in the semifinal, Monchi said: "For us, it is a difficult game, because we face a very strong team which eliminated Manchester City. I believe that Liverpool is in their best moment of the season."
Liverpool Club Ambassador lan Rush said: "No one gave Roma a chance after 4-1 in Barcelona to win 3-0."
Highlighting how Roma stopped Barcelona from scoring in the second game, Rush praised Roma's success in that match.
He also said Roma Striker Edin Dzeko would be a very dangerous player against Liverpool.
The first-leg matches of the semifinals will be played on April 24 and 25, while the second-leg matches will be held on May 1 and 2.