Greek soccer faces FIFA expulsion because of violence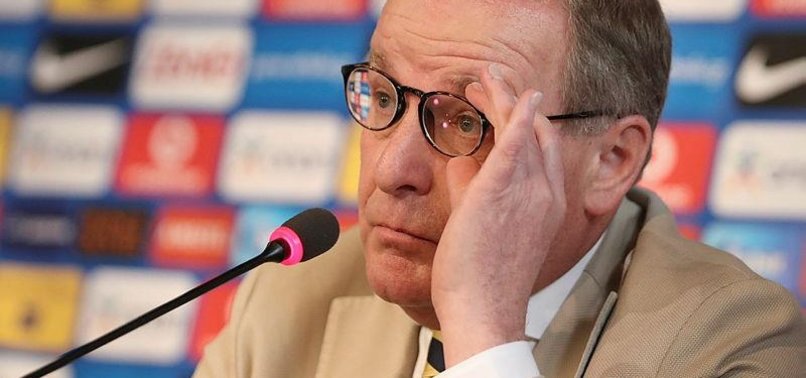 World football body FIFA on Wednesday said Greece's violence-ridden championship was on the "edge of a cliff" and Greek clubs faced exclusion from international competition unless authorities took rapid action.
A FIFA representative says Greece could be expelled from international soccer competitions because of widespread violence.
Herbert Huebel says a series of incidents, culminating with a gun-toting club owner running onto the field to protest a disallowed goal, are "to be very polite, unacceptable."
Huebel met with government and league officials in Athens on Wednesday following Sunday's incident in Thessaloniki at a league match between PAOK Thessaloniki and AEK Athens. The government has indefinitely suspended league play after PAOK owner Ivan Savvidis rushed onto the field when the referee disallowed the goal.
The Greek soccer federation says it will draft a declaration against violence by March 23, after which the government will review its position.