Mourinho must solve Pogba problem against Sevilla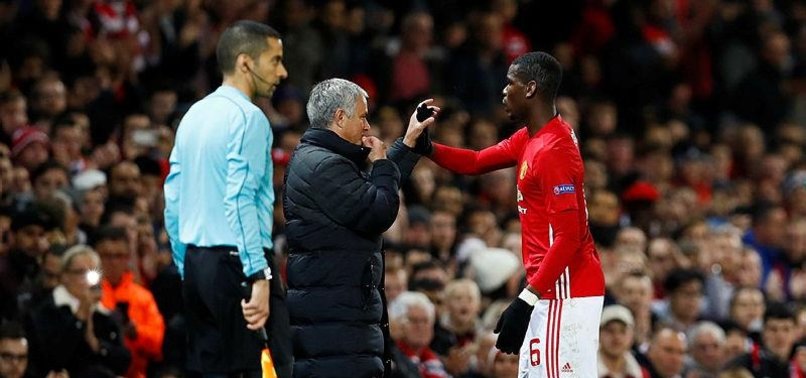 United manager Jose Mourinho faces a dilemma ahead of his side's Champions League last 16 second leg at home to Sevilla. Supposed midfield maestro Paul Pogba has a knock and is out of form.
How do you solve a problem like Paul Pogba?
As Manchester United manager Jose Mourinho prepares his side for Tuesday's Champions League last 16 second-leg game at home to Sevilla, the fate of the France midfielder will be high on his to-do list.
Does he bring Pogba, an 89 million-pound (123 million dollars) signing in 2016, back into the fold to face Sevilla as they try to finish off a job that began with a 0-0 draw in Spain in the first leg?
Or does he stick with the midfield of Nemanja Matic and Scott McTominay who helped United beat Liverpool 2-1 on Saturday?
Pogba missed the Liverpool game after suffering an injury in training the previous day and it is possible the decision could be taken out of Mourinho's hands, if the 24-year-old is not fit for consideration.
But if he is, then Mourinho will have a big decision to make on a man who even by the most generous of assessments has under-delivered on the investment United made.
In 52 appearances, interrupted by injuries, Pogba has scored eight goals and provided 13 assists, but Mourinho has not been afraid to drop him, as he did in the first leg in Seville.
Frank Lampard, who played under Mourinho at Chelsea, said he felt Pogba's injury in training had helped the Portuguese find his best midfield.
"I think the withdrawal of Paul Pogba...sort of fell into Jose Mourinho's lap in terms of team selection," Lampard said on BBC's Match of the Day after their win over Liverpool.
"We have all been speaking recently about can he get his best players in his best positions in the starting 11.
"He managed to get a better balance in the team as a whole. Players knew their jobs without the ball and that's what Jose Mourinho wants from his players. Matic and McTominay were disciplined in midfield and they set out from the start like that."
Pogba has proven he is world class on a number of occasions, for club and country, but the reaction of the team and manager to the performance of McTominay suggests that he may not get back into the side, just yet.
Mourinho was delighted with McTominay's display against Liverpool, even if he drew jeers from the Old Trafford crowd for playing the simple pass rather than taking more risks.
"I'm upset with the reaction they (the fans) had to McTominay, a kid of 20 years, making all the right decisions," Mourinho told reporters.
"They want him to make the wrong decisions. When a kid decides to break the intensity of the game, not to lose it but to keep possession and play a back-pass, he gives a solution of keeping the ball in the opposing half.
"It was the correct solution but so many top players, experienced players, wouldn't do it. The fans can react against me for my decisions - it's not a problem."
Matic watched McTominay at close hand against Liverpool and could not have been happier.
"Scott is fantastic," he told reporters. "It is a joy to play next to him. He fights for the team, he runs a lot. He plays like he's already played five or six years in the Premier League but he's still young.
"He was one of the best players on the pitch so I am happy that we have him in the team and he needs to continue in this way."