Everton's Tosun tweets to Turkish soldiers in Afrin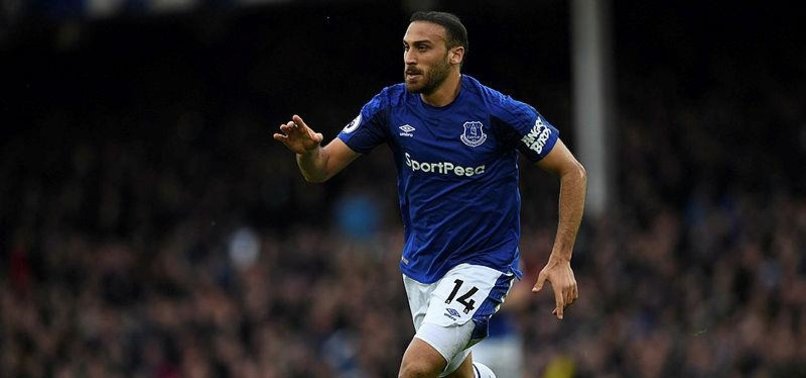 Turkish striker Cenk Tosun, who plays for English club Everton, shared a message via Twitter Monday in which he voiced his support for Turkish soldiers in Afrin.
In a video shared by Cenk Tosun on his Twitter account, Turkish soldiers purportedly in Afrin can be seen taking turns saying hello to the Turkish football star.
Tosun then replied with a video of his own.
In the video, Tosun says: "Salute to our brother soldiers in Afrin. I received your video message. I am very much touched. Our hearts beat with you. Our homeland is entrusted to you. Godspeed you!"
Tosun was transferred to English Premier League side Everton from Istanbul's Besiktas in January.
Turkey on Jan. 20 launched Operation Olive Branch to remove PYD/PKK and Daesh terrorists from Afrin.
According to the Turkish General Staff, the operation aims to establish security and stability along Turkey's borders and the region as well as protect Syrians from terrorist cruelty and oppression.
The operation is being carried out under the framework of Turkey's rights based on international law, UN Security Council resolutions, its self-defense rights under the UN charter, and respect for Syria's territorial integrity, it said.
The military has also said that only terrorist targets are being destroyed and "utmost care" is being taken to avoid harming any civilians.
Afrin has been a major hideout for the PYD/PKK since July 2012, when the Assad regime in Syria left the city to the terror group without a fight.