Vandals leave threatening messages at Hamburg training ground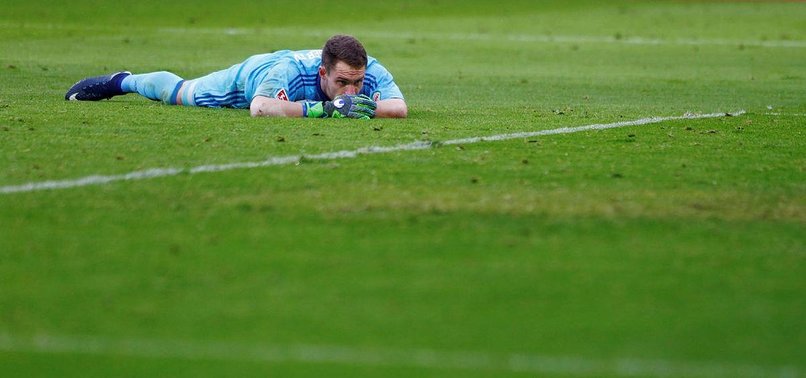 Vandals have painted 11 crosses on hoardings at SV Hamburg's training ground after Saturday's 6-0 defeat at Bayern Munich left the Bundesliga club closer to relegation.
A banner read: "Your time is up! We'll get you all!"
The crosses and banner have been removed.
"It is a threat against Hamburg. We have launched an investigation," a police spokesman said. Hamburg have boosted their security.
The 1983 European Cup winners, the only founding members of the Bundesliga never to be relegated, are seven points from safety with eight games left.