Dutch court ends bitter father-son battle over royal title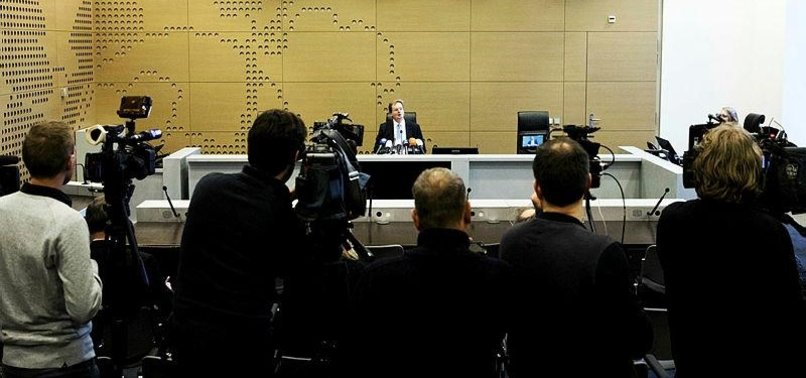 The Netherland's highest court on Wednesday awarded a royal name and title to the illegitimate son of the Dutch king's cousin, ending a bitter father-son battle that has mesmerised royal watchers.
The dispute saw Prince Carlos de Bourbon de Parme, 48, taking the Dutch justice minister to the country's highest court after authorities gave his illegitimate son Hugo Klynstra permission to claim his surname and his title.
Upon turning 18 three years ago, Klynstra asked the minister to have his surname changed to De Bourbon de Parme and claimed the royal title, sparking a series of court appeals by Prince Carlos.
Carlos is a cousin of Dutch King Willem-Alexander, and his grandmother was princess Juliana, who ruled as queen in The Netherlands from 1948-1980.
But the Council of State, which is based in The Hague, found in Klynstra's favour, meaning the youngster, who is now 21, may now call himself "His Royal Highness, Prince de Bourbon de Parme".
However, it did not mean he was now a member of the royal house, the court said.
Klynstra was born out of an illegitimate relationship between Prince Carlos and Brigitte Klynstra. He was Juliana's first great-grandchild.
Although Carlos does not deny paternity, saying Hugo's birth was mainly a result of "his mother's wish", he has denied him any family rights, Dutch newspapers said.
In its ruling, the court said the law on Dutch nobility was clear that the circumstances of a child's birth were irrelevant, meaning that the child had the right to claim both his father's surname and his title.
Therefore, "Klynstra has the right to change his surname to De Bourbon de Parme and claim the royal title and address," it said, while clarifying that it "does not mean Klynstra now becomes a member of the De Bourbon de Parme royal house."
"That is a private matter for the royal house itself."
In 2010, Prince Carlos married journalist Annemarie Gualtherie van Weezel and has three legitimate children, one of whom has King Willem-Alexander as godfather.