2 sick Palestinians face death in Israeli prison: PLO
MIDDLE EAST
Anadolu Agency
Published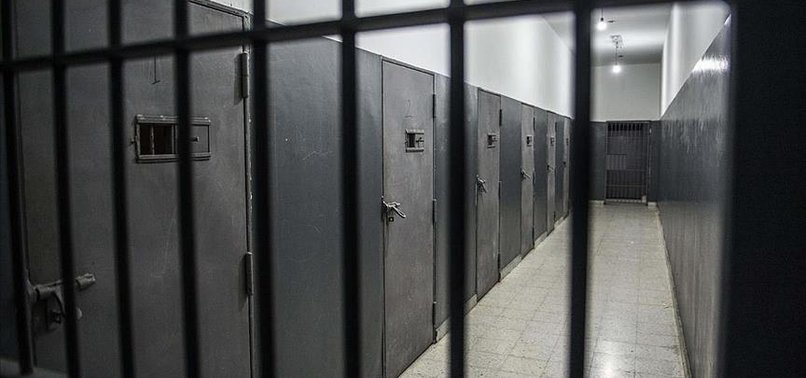 The life of two sick Palestinian detainees in Israeli prisons is in danger, the umbrella Palestine Liberation Organization (PLO) warned Monday.
Sami Abu Diak, 35, from Silat al-Dahr village in the northern West Bank, is suffering from bowel cancer and is in wheelchair. Bassam al-Sayah is suffering from bone cancer, acute leukemia and hearth problems.
"The life of the two detainees is in real danger and could die at any moment," Hassan Abed Rabbo, spokesman for the PLO's Commission for Detainees and ex-Detainees, told Anadolu Agency.
He said Israeli authorities have refused to release the two men despite their critical health condition.
The spokesman went on to accuse the Israeli authorities of "slowly killing the two prisoners", calling on human rights groups to urgently intervene to free them.
Abu Diak was arrested by Israeli forces in 2002 and slapped with three life sentences. Al-Sayah was arrested in 2015 as he was attending his wife's trial session and was charged along with his wife with involvement in the killing of an Israeli officer in the West Bank.
Around 216 Palestinian detainees are estimated to have died in Israeli prisons since 1967, some of whom had passed away shortly after being released from detention.
Over 5,500 Palestinians are currently languishing in prisons across Israel, including 1800 patients, 700 of whom need urgent medical intervention, according to official Palestinian figures.