Israel allows US Congresswoman Tlaib to visit family in West Bank
MIDDLE EAST
Anadolu Agency
Published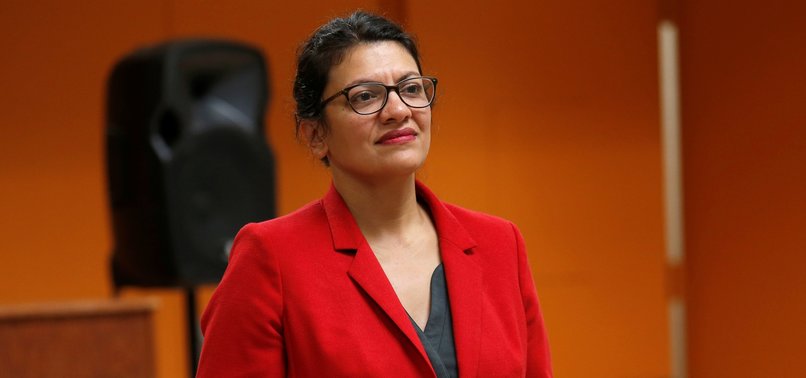 Israel's interior minister said Friday he has received and granted a request by Democratic Rep. Rashida Tlaib to enter the Israeli-occupied West Bank on humanitarian grounds.
Israel on Friday approved U.S. Congresswoman Rashida Tlaib's request to visit her family in the occupied West Bank.
"Interior Minister Aryeh Deri decided on Friday to approve the request of U.S. Congressman Rachida Tlaib for a humanitarian visit to her 90-year-old grandmother," Israeli Interior Ministry said in a statement.
The approval comes following a request by Tlaib in which she pledged to "respect any restrictions and will not promote boycotts against Israel" during her visit.
Israeli government opted on Thursday to block Congresswomen Tlaib and Ilhan Omar from visiting the country and the occupied West Bank, sparking widespread condemnation from many.
Israeli Prime Minister Benjamin Netanyahu said his government was blocking the congresswomen due to their support for an international boycott movement of Israel.
The elected representatives have been vocal proponents of the pro-Palestinian Boycott, Divestment and Sanctions movement which seeks to ramp up economic pressure on Israel for its treatment of Palestinians in Israel and the occupied territories, and its continued construction of settlements in the West Bank which are illegal under international law.