Turkish aid agency sends humanitarian aid to Lebanon
MIDDLE EAST
Anadolu Agency
Published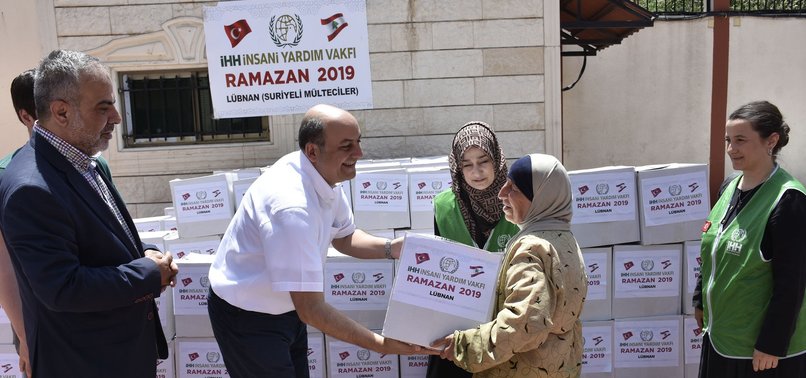 A Turkish aid agency has delivered 600 humanitarian aid packages to Lebanon, an official said Friday.
Food packages were sent to the Ketermaya region and Saida city south of the capital Beirut, Umut Bilgin, who heads the Humanitarian Relief Foundation (IHH) in the Middle East, told Anadolu Agency.
The aid was distributed to poor Lebanese families and Syrian and Palestinian refugees, Bilgin said.
IHH aims to send food aid to almost 3,800 families in Lebanon during the holy month of Ramadan, Bilgin said.
Fasting from dawn to dusk during Ramadan is a pillar of Islam.
More than 174,000 Palestinians currently live in 12 refugee camps and 156 Palestinian communities across Lebanon, the country's official statistical agency has said.
According to the UN High Commissioner for Refugees (UNHCR), the number of displaced Syrians in Lebanon stood at 997,000 in late 2017, not including those who weren't registered with the agency.