Turkey's top cleric condemns Israel
MIDDLE EAST
Anadolu Agency
Published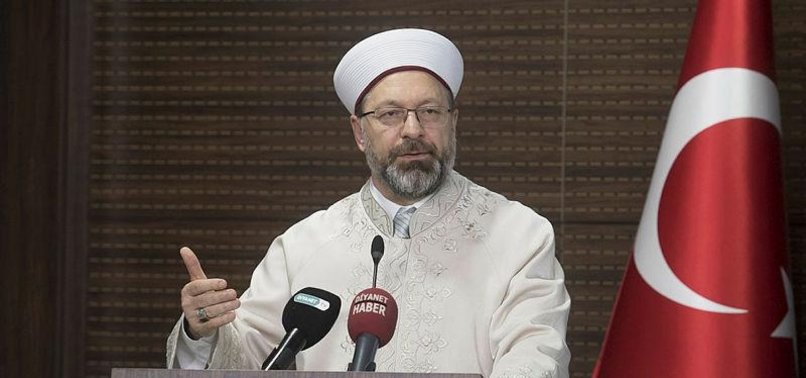 Turkey's top cleric on Wednesday condemned Israel's assaults on worshippers in East Jerusalem's flashpoint Al-Aqsa Mosque compound.
Ali Erbaş, the head of Turkey's Religious Affairs Directorate (Diyanet), said in a statement that oppressors had once again violated sanctuaries exhibiting a total disregard for humanity, conscience, morality and international law.
Assaults to civilian worshippers in Al-Aqsa is unacceptable and people from all religious backgrounds should take action against this brutality, he added.
Erbaş also repeated Turkey's support to the people of Palestine.
Tension has mounted in Jerusalem since last month, when Israeli police briefly sealed the Al-Aqsa compound's Al-Rahma Gate, located adjacent to the eastern wall of the Old City, sparking angry Palestinian demonstrations.
In the weeks since, the Israeli authorities have banned scores of Palestinians -- including religious officials -- from entering the Al-Aqsa, which for Muslims represents the world's third holiest site.
Israel occupied East Jerusalem, in which Al-Aqsa is located, during the 1967 Arab-Israeli War. It annexed the entire city in 1980 in a move never recognized by the international community.