Sanaa sees fresh cholera outbreak: Health official
MIDDLE EAST
Anadolu Agency
Published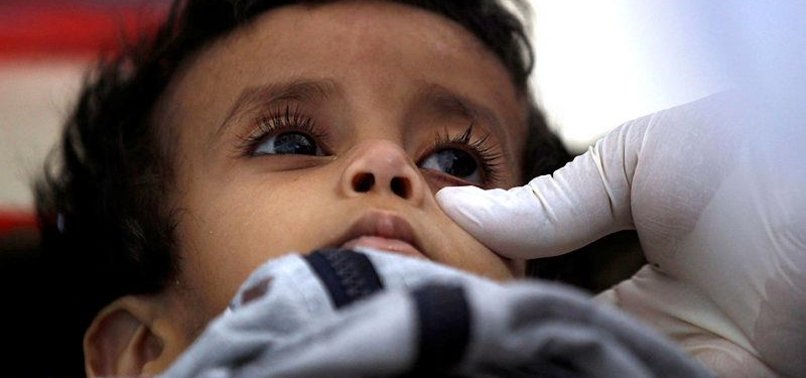 Hospitals in Sanaa are currently treating roughly 100 suspected Cholera cases, officials from the Houthi administration, which remains in control of the city, said Wednesday.
"Sanaa appears to be witnessing another cholera outbreak," Yusuf al-Hadari, a spokesman for the Houthi-run Health Ministry, said Wednesday.
"The city's hospitals continue to suffer from shortages of beds to receive new cases," he added.
Al-Hadari described the situation as "catastrophic", calling on the international community to act immediately to curb the spread of the disease.
Last October, the UN Children's Fund (UNICEF) and the World Health Organization announced that more than 2,500 Yemenis had died of cholera since April 2017.
Cholera is a bacterial disease that can be fatal if not treated immediately.
Yemen has been wracked by violence since 2014 when Houthi rebels overran much of the country, including Sanaa.
The crisis escalated in 2015 when a Saudi-led military coalition launched a devastating air campaign in Yemen in hopes of rolling back Houthi gains.
The violence has destroyed much of Yemen's basic infrastructure, including water and sanitation systems, prompting the UN to describe the situation as "one of the worst humanitarian disasters of modern times".