Turkey Red Crescent lays groundwork for Syria safe zone
MIDDLE EAST
Anadolu Agency
Published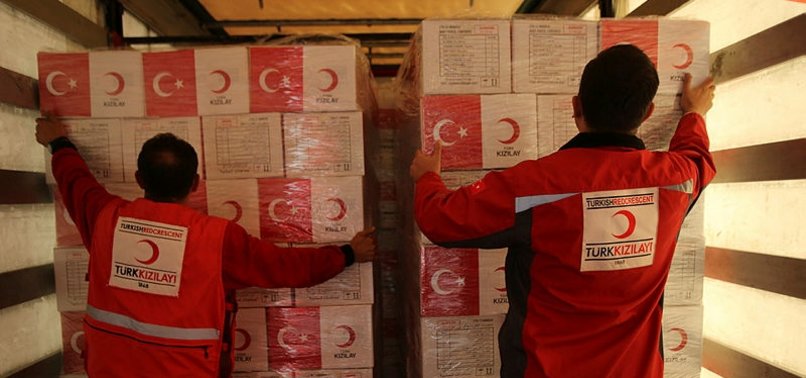 Preparations are underway for the establishment of a safe zone in Syria east of the Euphrates River with a view to providing relief to the region's civilians, Kerem Kınık, head of the Turkish Red Crescent (Kızılay), said Tuesday.
Speaking to Anadolu Agency from Turkey's central city of Konya, Kınık said that Kızılay operates in disaster-hit regions and conflict zones from Bosnia and Herzegovina to Bangladesh.
"In 2018, we operated in war zones in Iraq and Syria, while helping Rohingya refugees in Bangladesh," he said. "We have delivered aid to 10 million people in 40 countries."
Kızılay, Kınık said, is also assisting the roughly 4.5 million refugees currently hosted by Turkey, an estimated 3.5 million of whom hail from war-torn Syria.
The NGO is also sending badly-needed assistance to civilian populations in northern Syria.
According to Kınık, Kızılay has sent 42,000 truckloads of humanitarian aid to Syria -- including 100,000 tents -- since the war in that country erupted in 2011.
"Every day, we're sending more aid supplies," he said.
"Meanwhile," he added, "as talks continue over a proposed safe zone [east of the Euphrates], we are preparing the region in hopes of preventing more displacement and meeting the needs of the civilian population."
Syria has only just begun to emerge from a devastating conflict that began in 2011 when the Assad regime cracked down on demonstrators with unexpected severity.
According to Kınık, Kızılay is also conducting humanitarian activities in and around the Iraqi cities of Kirkuk, Tal Afar and Mosul, along with capital Baghdad.