US-led coalition strikes kill 50 in Syria's Deir ez-Zor
MIDDLE EAST
Anadolu Agency
Published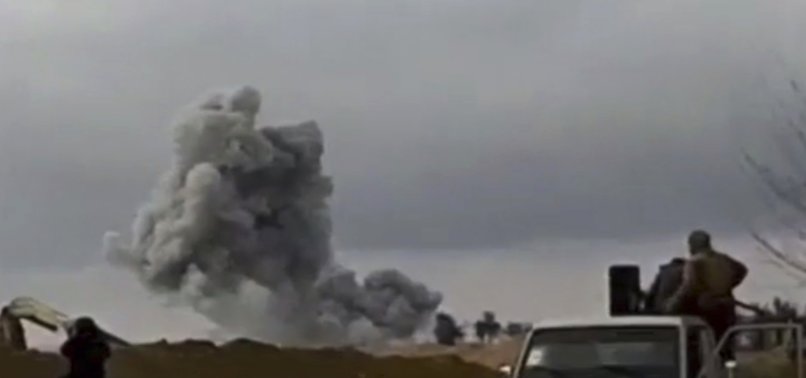 At least 50 civilians, mostly children and women, were killed in U.S.-led coalition airstrikes in Syria's eastern Deir ez-Zor province over the past 24 hours, according to local sources on Tuesday.
The attack targeted the Daesh-held Bagoz town in the province, the sources said on condition of anonymity due to security concerns.
The U.S.-led international coalition has yet to comment on the report.
Last year, the YPG/PKK terrorist group-- with U.S. assistance -- captured parts of Deir ez-Zor's eastern, western and northern outskirts west of the Euphrates.
In September, the terrorist group -- with U.S. air support and French support on the ground -- began operations to purge Daesh from Deir ez-Zor.
Daesh's presence in Deir ez-Zor is now limited to the town of Bagoz. Areas west of the Euphrates, meanwhile, remain under the control of Syrian regime forces.
According to estimates, the YPG/PKK terror group currently occupies roughly one third of Syria's total territory.
The PKK is listed as a terrorist organization by Turkey, the European Union and the United States. The YPG is its Syrian extension.