2 Palestinians killed inside Gaza border tunnel
MIDDLE EAST
Anadolu Agency
Published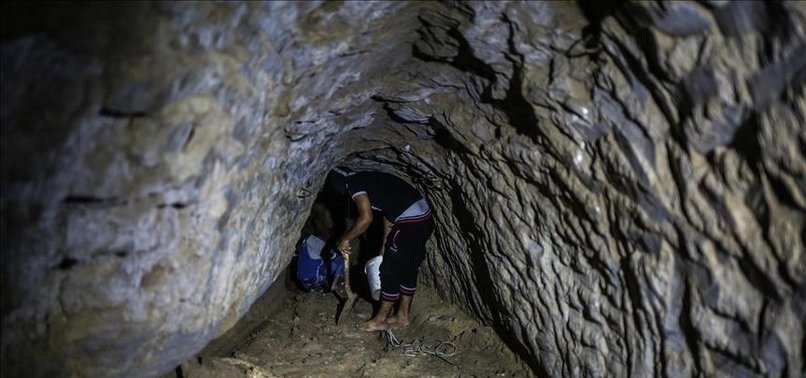 Two Palestinians were killed inside a cross-border tunnel between the Gaza Strip and Egypt, according to the Hamas-run Interior Ministry in Gaza on Monday.
In a statement, the ministry said a 28-year-old Gazan died from "poison gas" inside the tunnel in the southern Gaza Strip.
The ministry said an officer, 39, was also killed during a "security mission to inspect the tunnel".
Two other security personnel were rescued by civil defense teams from inside the tunnel and were rushed to hospital for treatment, the statement said.
The statement, however, did not provide further details about the circumstances of the deaths.
Local Palestinian media on Sunday said that nine Palestinians had gone missing inside a tunnel after being bombed out by Egyptian military forces along Egypt-Gaza border.
There was no comment from the Egyptian military on the claim.
Following Egypt's 2013 military coup against the country's first freely-elected president Mohamed Morsi, the Egyptian authorities began cracking down on Gaza's cross-border tunnel network.
Cairo has attempted to justify the crackdown by pointing to an ongoing militant insurgency in Sinai, which erupted following the 2013 coup.