Food storage depot in Yemen 'out of bounds' for UN
MIDDLE EAST
Anadolu Agency
Published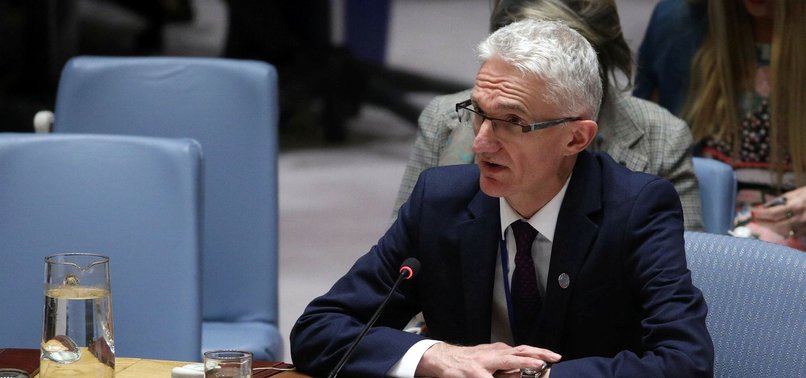 UN officials said late Thursday that its aid agencies in Yemen were unable to reach a food depot for distribution among conflict victims.
Nearly 10 million people across Yemen remained "just a step away from famine," UN emergency relief coordinator Mark Lowcock said in a statement.
Expressing "deep" concern over the situation, Lowcock said that a large food storage depot -- Red Sea Mills -- on the outskirts of Hudaydah had been "out of bounds" since September.
"Enough grain to feed 3.7 million people for a month has sat unused and possibly spoiling in silos at the mills for more than four months," said Lowcock.
He underlined that none of the warring parties would gain from blockading the depot, though millions of starving people would suffer.
According to the statement, the World Food Program alone had 51,000 metric tons of wheat stored in the depot from which it was cut off.
Lowcock added that two grain silos in areas controlled by the Yemeni government had been hit last month by mortar fire, likely resulting in the destruction of enough grain to feed "hundreds of thousands of people for a month."
He noted that Houthi rebels, formally-known as Ansar Allah, had prevented UN groups from crossing the front lines to access the mills, though discussions with "all parties" were ongoing.
"Genuine efforts" have been made by all sides to resolve the issue, though a solution remains elusive, Lowcock said.