Turkey sent 2,200 truckloads of aid to Syria in 2018
MIDDLE EAST
Anadolu Agency
Published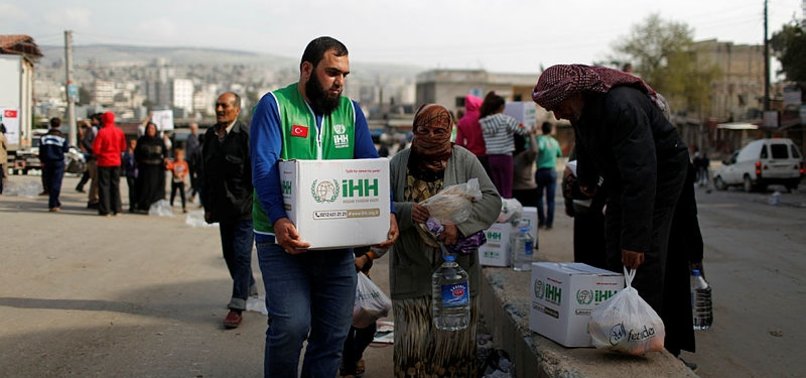 The Istanbul-based Humanitarian Relief Foundation (IHH) delivered a total of 2,200 truckloads of humanitarian aid to victims of conflict in rural areas of Syria's Idlib, Hama, Aleppo and Latakia provinces in 2018, IHH Vice-President Erhan Yemelek told Anadolu Agency on Tuesday.
"Last year, we sent 55,000 tons of goods in 2,200 trucks -- containing food packages, cleaning supplies and other much-needed items -- to over one million civilians from our logistics hubs in Turkey's Hatay, Kilis and Şanlıurfa provinces," Yemelek said.
"We have been distributing aid to Syrians since 2011 with a view to helping them find accommodations and meeting their food and health needs," he added.
Syria has only just begun to emerge from a devastating conflict that began in 2011 when the Assad regime cracked down on demonstrators with unexpected severity.
Thousands of civilians have been killed or displaced in the conflict, mainly by regime airstrikes targeting opposition-held positions.
Turkey currently hosts some 3.6 million Syrian refugees, according to estimates.