YPG/PKK does not represent Syrian Kurds - senior official
MIDDLE EAST
Anadolu Agency
Published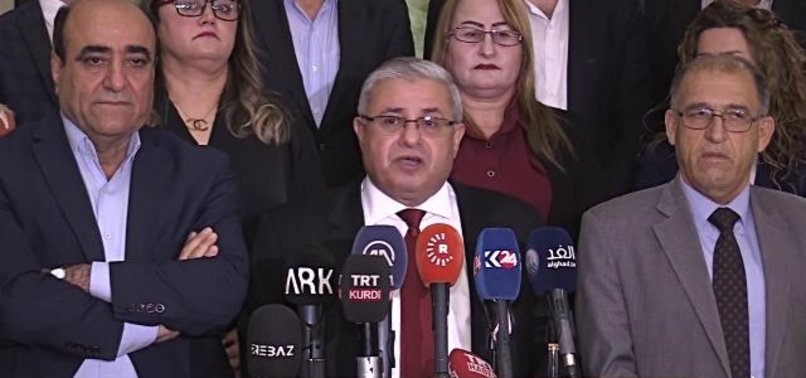 The terrorist PKK/PYD group does not represent Kurds, a Kurdish official said on Monday.
Speaking to Anadolu Agency, Nuri Brimo, representative of the National Council of Syrian Kurds at the Kurdish Regional Government (KRG) said that the terrorist organization created animosity between Kurds and Arabs.
"The PYD has been sowing a seed of grudge and hatred among the Syrian Kurds for years and creating hostility among the Kurdish Kurds and Kurdish Arabs," he said.
Speaking about the Syrian Peshmerga, Brimo said that the time has come for the U.S. to change its allies together with its internal political agenda.
"Right now the U.S.'s best ally is Turkey," he said, adding that the U.S. needs to cooperate with Turkey in Syria to ensure the return of the Syrian peshmerga to the country.
"This will ensure stability at the borders of Syria and Turkey," he added.
The Syrian Peshmergas, who have been getting training in military camps in northern Iraq's Erbil and Dohuk areas since 2012, are believed to have 8,000 members.
Roj Peshmergas are commanded by the KRG's special forces.
The PYD/PKK had previously blocked Syrian Peshmergas from returning to Syria due to their close ties with Erbil.
They had taken part in a series of military operations against Daesh in the Iraqi province of Mosul and along the Iraqi-Syrian border.
The YPG and PYD are both Syrian branches of the terrorist PKK, a terrorist group which has taken some 40,000 lives in Turkey.
The Syrian Peshmergas are also known as the armed forces of Syria's Kurdish National Council, affiliated to the Syrian National Coalition, a coalition of opposition groups in the Syrian civil war.