FSA fighter killed, 2 hurt by YPG/PKK landmine in Azaz
MIDDLE EAST
Anadolu Agency
Published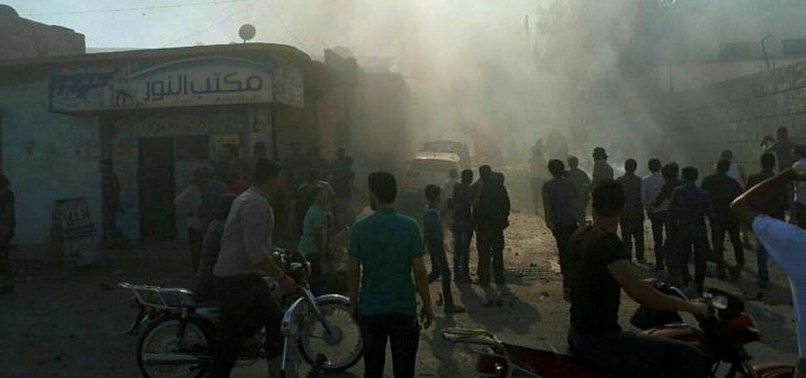 A member of the Free Syrian Army (FSA) was killed -- and two others critically injured -- by a landmine planted by the YPG/PKK terrorist group in Syria's Azaz province on Monday.
Terrorist elements based in the town of Kafr Kashir, north of Aleppo's Tal Rifat district have reportedly planted landmines along roads in the region frequently used by the FSA.
The deadly incident reportedly occurred while FSA fighters were patrolling the frontline near Tal Rifat.
The YPG -- the PKK terrorist group's Syrian affiliate -- continues to maintain a presence in Tal Rifat, from which it frequently stages attacks on civilians and Turkey-backed armed opposition groups.
In its more than 30-year terror campaign against Turkey, the PKK -- listed as a terrorist organization by Turkey, the U.S. and the EU -- has been responsible for the death of some 40,000 people.