Turkish, Russian defense ministers meet for Syria talks
MIDDLE EAST
Anadolu Agency
Published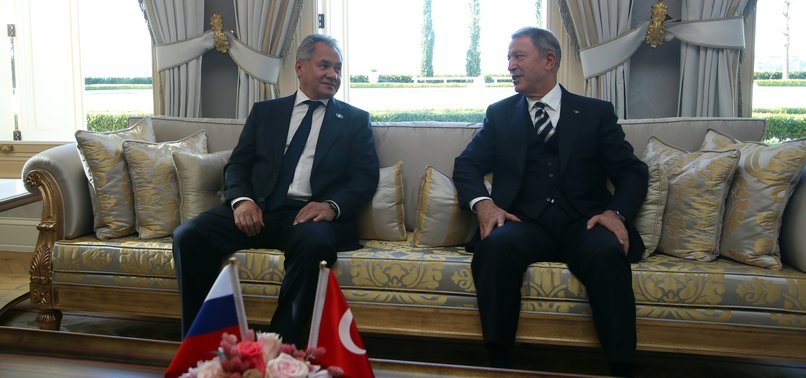 Turkish and Russian defense ministers on Saturday met to discuss the situation in Syria's Idlib as well as the cooperation between the two countries in the fields of defense and regional security.
Turkey's national defense minister met on Saturday with his Russian counterpart in Istanbul ahead of a four-way Syria summit to be held in the city on Saturday.
Turkey's Hulusi Akar and Russia's Sergey Shoigu exchanged views on the latest situation in Idlib, Syria as well as regional security during their talks, according to Turkish defense sources who asked not to be named, due to restrictions on speaking to the media.
The summit on Syria, hosted by Turkish President Recep Tayyip Erdoğan, will see the participation of Russian President Vladimir Putin, German Chancellor Angela Merkel, and French President Emmanuel Macron.
Staffan de Mistura, the UN special Syria envoy, will also attend the summit.
During the summit, the participants will address the Syrian conflict in all its aspects, focusing on the situation on the ground, the Idlib agreement, and the political process, and harmonizing joint efforts to find a lasting solution to the conflict.
The leaders will also discuss the Sept. 17 agreement between Ankara and Moscow to establish a demilitarized zone in Syria's northwestern province of Idlib.