Turkish NGO provides drinking water to Syria's Afrin
MIDDLE EAST
Anadolu Agency
Published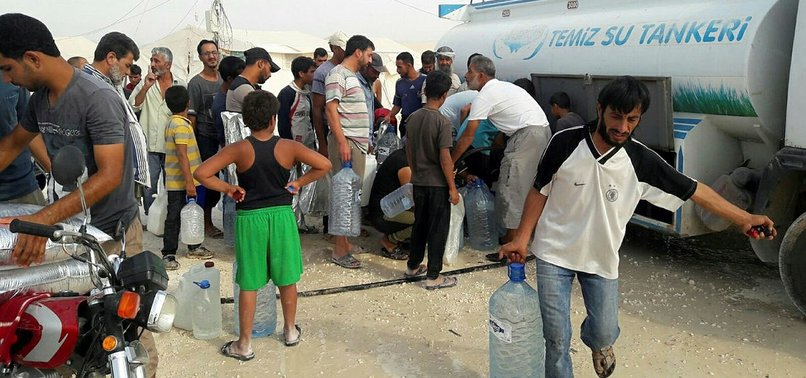 A Turkish non-governmental organization has been providing 10,000 liters of drinking water a day to tent cities in Syria's Afrin, the association's head said on Friday.
Hatay Solidarity Association (HAYAD) head Rahmi Vardı told Anadolu Agency that the association has distributed 1 million liters of drinking water in four months to the Syrians living in tent cities.
"The association sent 1 million liters of drinkable water to Dayr Ballut and Mohammadiyah tent cities in four months," Vardı said.
Vardı said residents of the camps were internally displaced Syrians who came Eastern Ghouta, a suburb of Damascus.
He said Turkish Emergency and Disaster Management Authority (AFAD) built two water wells in these camps, however, the water is not drinkable yet and it is used for cleaning purposes.
"We send 10,000 liters of drinkable water per day to our brothers there, after making all analyses," Vardı said.
He added that in a short period of time, they will increase the daily amount of drinking water dispatched to the region to 36,000 liters per day.
On Jan. 20, Turkey launched Operation Olive Branch to remove YPG/PKK and Daesh terrorists from Afrin. On March 18, Turkish troops and the Free Syrian Army liberated the Afrin district center.