16 killed as tanker truck collides with bus in Iran
MIDDLE EAST
Anadolu Agency
Published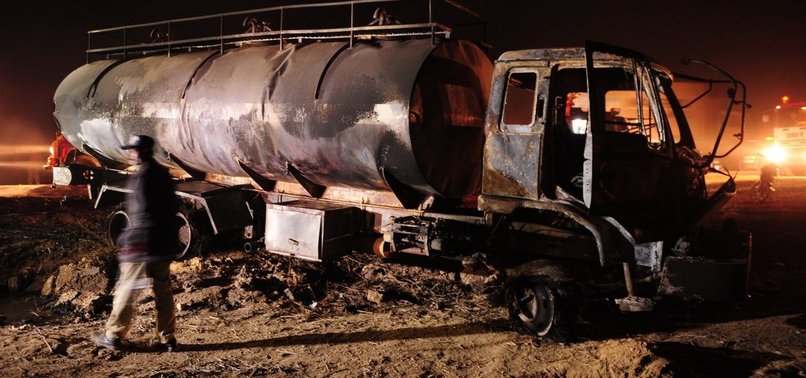 State television reported early Wednesday that a tanker carrying tar crashed into the passenger bus in Iran's Sanandaj province some 400 kilometers (250 miles) west of Tehran.
At least 16 people were killed Wednesday when a tanker truck collided with a passenger bus in Iran's Sanandaj province.
According to the Entekhab news website, the injured bus driver, Chiyako Kerimi, made a statement about the accident, which occurred after midnight.
He said the bus was parked and 15 out of 17 passengers were killed during the accident.
According to an eyewitnesses, the driver of the tanker truck also lost his life when explosions occurred after the collision.
The bus was waiting to pick up a passenger, the eyewitnesses added.
No information was provided on the condition of the injured.
Many nearby vehicles were also heavily damaged due to the explosions and fire.